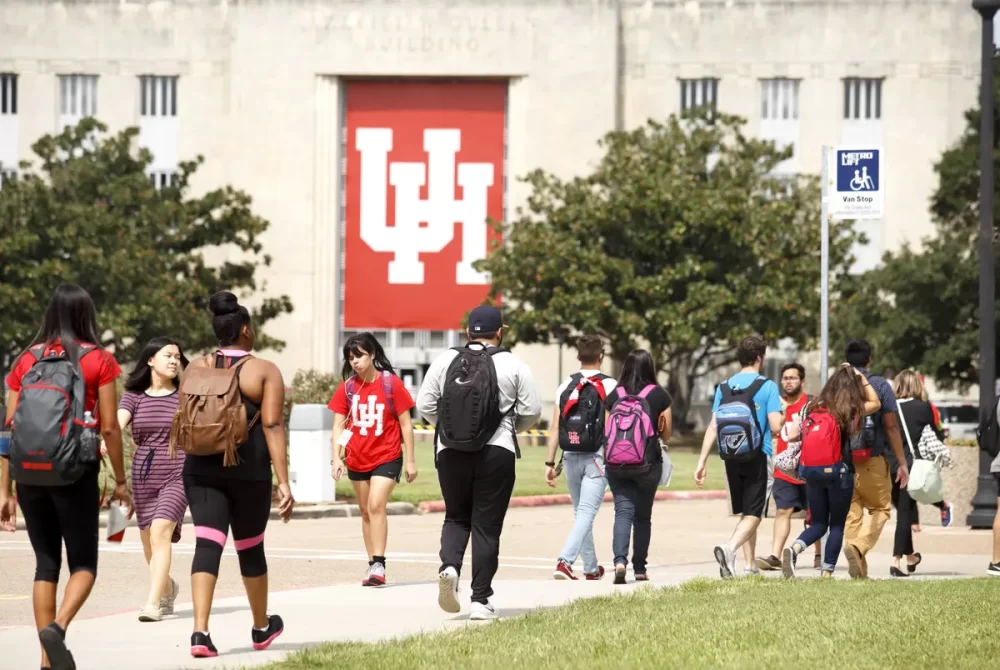 The University of Houston System Board of Regents has approved a new program to make textbooks and course materials available for undergraduate students at a fraction of its current cost.
The "Cougar Textbook Access Program" or CTAP is a program that allows students to access their course materials ahead of time and gives students 40-60% off textbook materials. The program is projected to save semester-paying students $6.4 million per semester.
After the successful pilot launch in the spring of 2022, over 50,000 participating students saved about $2.9 million. This led the board to vote and keep the program going, and will be approved for all UH locations such as Downtown, Clear Lake, and Victoria.
Each semester students will pay a set fee of $299, which includes both fall and spring semesters, but will drop to $180 in the summer.
The program also provides all versions of textbooks including in-person pickup, online, or shipped to UH campus stores for a small fee.
Students can opt-in or out of the program until the official registration date, or on the twelfth day of classes.
The program started after the university created the "Learning Material Affordability Task Force," and sought ways to save students money on course material.
After that, the task force conducted a survey on both students and interested faculty to see if provided materials were better for them. After the student survey was over, they found that 85% of students said they would prefer taking classes under the CTAP.
Dr. Emily Messa, Senior Associate Vice Chancellor & Senior Associate Vice President of Administrations hopes to save students money and whatever is made will go right back into the program.
"We're not making money on this program, it's all about saving students money," Messa said.
From there they started 16 courses in the pilot program, and have expanded to 247 courses.
"Today we've had over 50,000 participating students," Messa said.
She also said that with the help of this program, students can have access to books in real-time, without waiting on their financial aid.
"We had heard from students, about their inability to purchase course material, as they were waiting for financial aid to disperse... that's huge for us... all students can start ready to learn," Messa said.
When asked about the longevity of this program, Messa seemed confident.
"We are all so pleased and excited to see where this program goes from here," Messa said.
The program is set to officially start in the of Fall 2023.