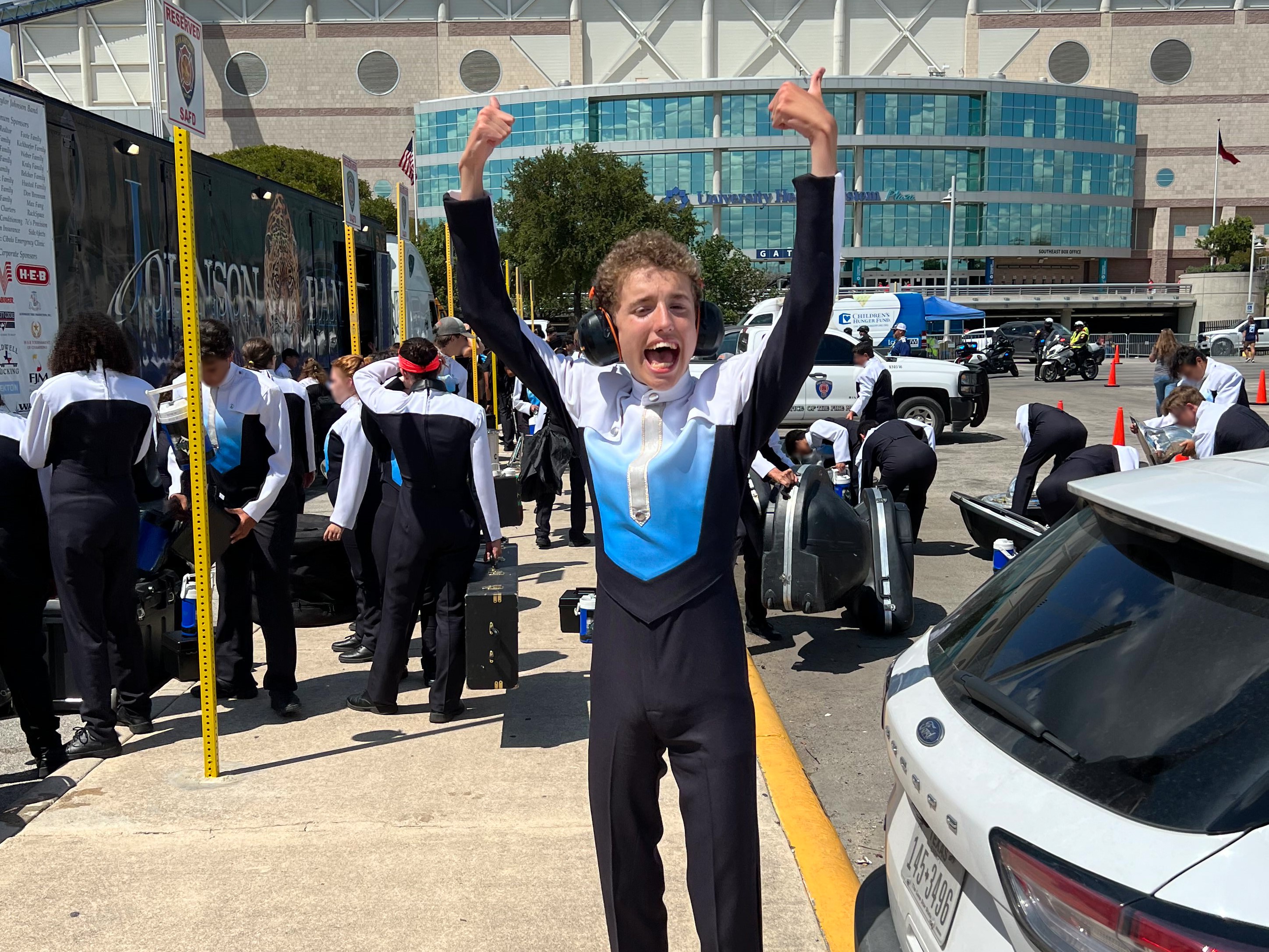 A former Katy ISD student who was denied credit for band returned to the area on Saturday — as a member of the Johnson High School marching band, out of San Antonio.
"Bubba is autistic. He is non-verbal, and there's a lot of things he doesn't understand," his dad, Luis Salinas said. "But there's a lot of things that he does understand. When we tell him that we're going back to Katy, he gets excited because he knows it's for band. He just knows that he's going out there, and he's gonna go have fun."
When he attended Jordan High School, his parents said Katy ISD offered him a study hall credit instead of a fine art credit, even though he participated in band rehearsals and performances.
An online petition, created by his bandmates and parents, drew more than 25,000 signatures. But the Salinas family moved back to San Antonio last year after their professional special education advocate told them how hard it would be to win the case.
"By the time we get a win — because she was confident that we would get a win because Katy ISD is breaking federal law — Bubba would be graduated," his mom, Colleen Salinas said. "And that's why we decided to uproot our family from Katy back to San Antonio."
"A multimillion dollar school district against a family," Luis Salinas said.
Katy ISD did not respond to requests for comment.
Families with special education students in Texas attend a series of meetings with district staff members and, on occasion, Texas Education Agency officials. Any complaints from families can take months to move through the formal process at the local and state level — and even then, some cases require decisions in state or federal courts.
Families describe the process as arduous and taxing, emotionally and financially. The Salinas plan to fight for improvements during the 2023 state legislative session.
"We want to send this to legislators because we want to invoke change," Luis Salinas said. "We want to make sure that this doesn't happen because it broke — you know, it almost broke us."
In the meantime, Bubba Salinas will continue earning his fine arts credit with the Johnson High School marching band.
On Saturday, the Johnson High School marching band placed second in Bands of America's 2022 West Houston Regional Championship. Katy ISD's Seven Lakes High School placed seventh.
Do you or someone you know have a story about special education in Texas? Send an email to dominic@houstonpublicmedia.org