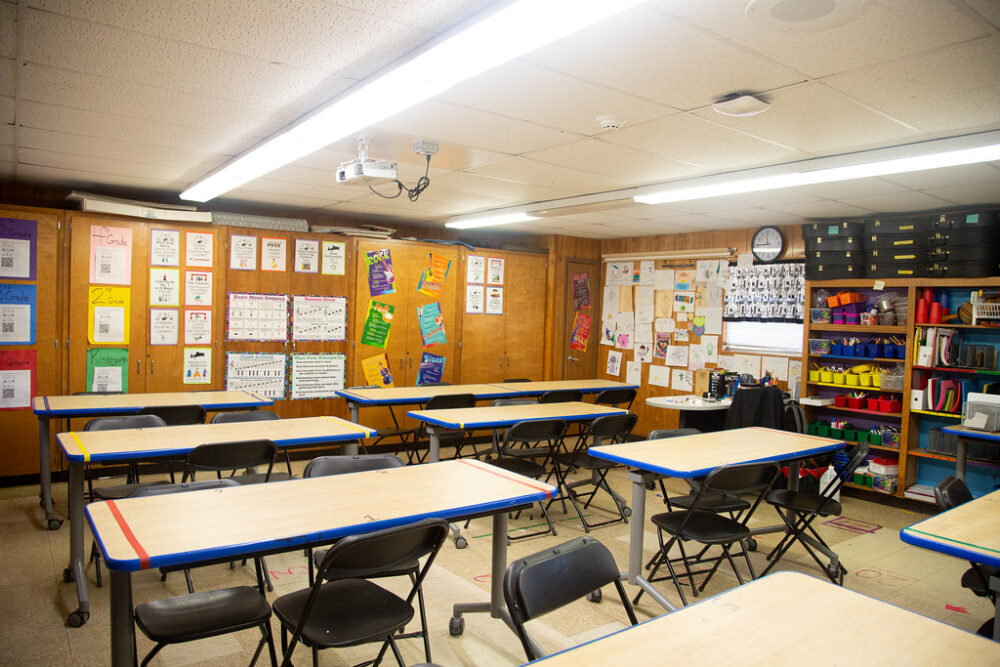 The American Federation of Teachers met with Houston-area school leaders on Tuesday to host a roundtable to discuss short- and long-term solutions to address teacher shortages across the State of Texas.
According to the American Federation of Teachers, 43,000 Texas teachers left the education system at the end of last school year.
"We know that work is not going to be accomplished alone, it's going to take all of us working together, not just the employees and the teachers, and the staff at the schools, but the school districts and their leaders and their school board members," said AFT President Zeph Capo.
Many local school districts have been facing challenges with filling teacher storages and retaining the current teachers they have.
Leaders came up with six suggestions that could possibly solve the problem: find ways they can gain new teachers and retain the current ones, increase employee pay, lower class sizes to better help the teachers and students, provide wrap-around services at schools, and demand respect for the teaching profession.
"Teaching is the profession that assists and grows all others," said National AFT President Randi Weingarten. "It is time if we want to prepare our kids for today and tomorrow, to respect educators."
Weingarten also said all children deserve the same resources despite what district or type of education they are receiving.
"We want to have conditions in every school, not just in schools in rich districts, not just in private schools," she said. "We want to have every school have sports, have a band, have clubs, and have the kind of extracurricular activities that I know I thrived on."
One way leaders are working to gain new teachers is by implementing two new programs, The University of Houston has an Accelerated Certification Program and Texas A&M University – Commerce program Pride Pathways for future teachers already working in the school system.
"One of the huge areas that have been a focus is the fact that the pipeline to education has been drying up," said Capo. "Too many kids have no interest in going into education anymore."
Capo said many teachers come into the education profession through an alternative certification program spending thousands of dollars and lose interest for the profession.
"We're not retaining the ones that we actually get into the classroom for more than a year in many cases," he said.
Houston ISD raised teacher pay by 11% which has been a major concern among teachers. Chief Talent Officer Dr. Jeremy Grant Skinner said HISD will continue to look for ways to support new and current teachers.
"Today was a really good opportunity for us to come together as representatives of school districts, as representatives from employee associations at the local, state and federal level, as institutions of higher education and as legislative advocates to explore ways that we can ensure that we can recruit and retain great educators and support staff across our schools," he said.
HISD has a Community Teacher Equity Development Program that was put in place by the AFT and the University of Houston. The program allows potential teachers to receive their Bachelor of Science in Teaching in learning in 15 months while still working as a Paraprofessional. The district also has a free Alternative Certification Program.
Dr. Grant Skinner says in order to continue compensating teachers and providing resources for potential teachers, state funding is needed. This year, Houston ISD allocated seven percent of its entire budget to add $159 million dollars to its employee pay.