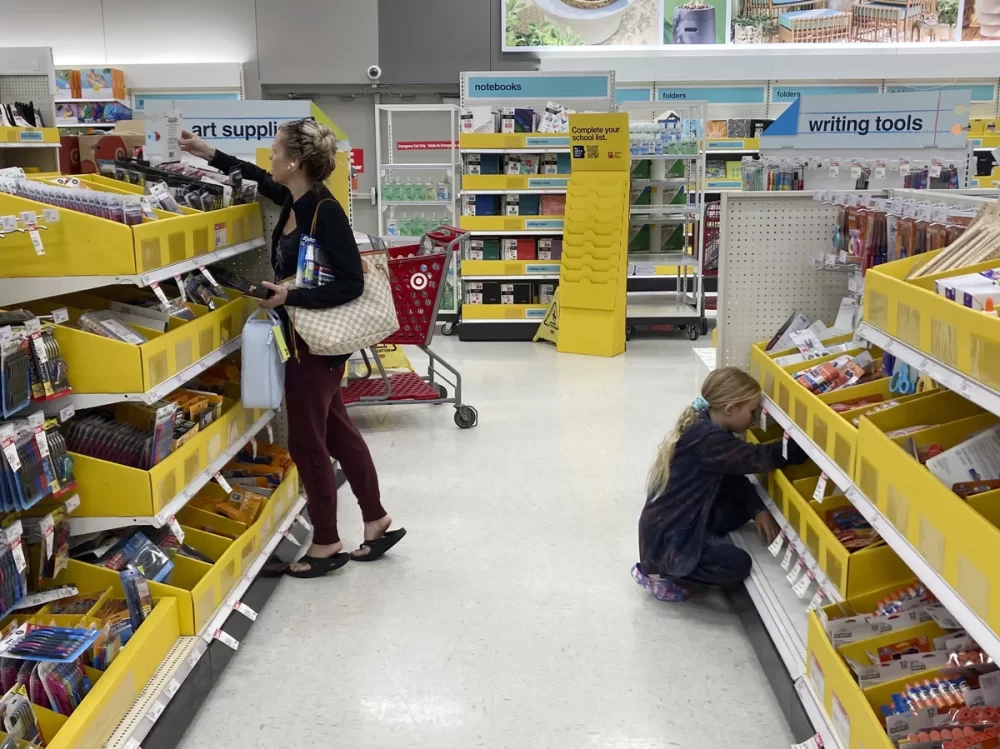 Texas's annual tax free weekend for back to school items is now underway.
Shoppers will be able to save on qualifying items like clothes, shoes, and school supplies.
In Harris County, items under $100 will be exempt from the 8.25% tax.
The sale will also go towards certain online purchases.
Walmart is expecting to see big sales on items like school uniforms, school supplies, and dorm items like mirrors, futons, hangers, and small appliances.
To keep everyone safe this weekend, Walmart is making sure to have security inside and outside the store as well as workers staying alert.
"We're all communicating on the walkies in case we see something or any person or any of those things that just look out of the ordinary, she said. We will communicate with API's and management team.
The stores are making sure they're fully staffed for the busy weekend.
"We have an extra crew that works, we have additional associates and additional people that are staffed in the morning, the mid and the closing shift."
Elida Gutierrez is with Walmart on Yale Street. She's been working there for six years.
Additional associates will be placed in areas the store is expecting to receive frequent shoppers. Associates will also answer customers questions and concerns and keep areas fully stocked.
She said every year the store receives a signage kit for tax free weekend to help workers and customers navigate the store.
"It should have a QR code on there that customers can scan to let them know what items are part of tax free weekend," she said.
Walmart store hours, returns, and exchange policies will remain the same during tax free weekend.
Tax free weekend takes place Friday August 5 and goes through midnight Sunday August 7.