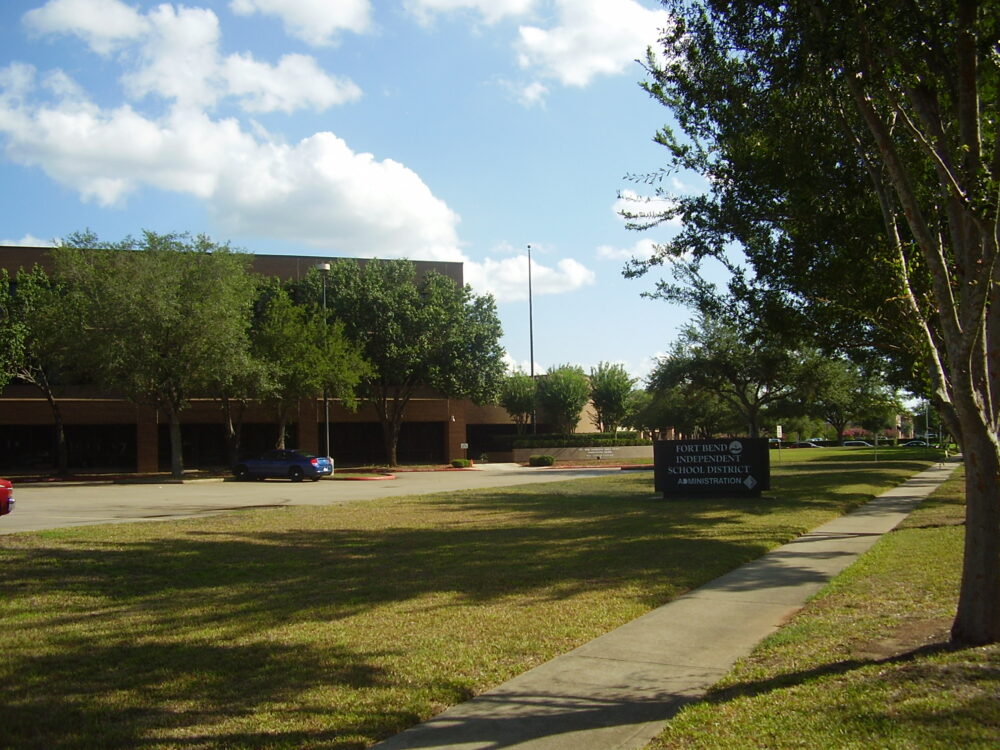 As the new school year approaches for Fort Bend ISD, officials are implementing a new plan to keep students and teachers safe. Fort Bend County will have all law enforcement officers stop by schools in their districts to make sure all doors are locked. Officers will still be on duty, but as they wait on assignments they will make sure all schools are following safety protocols.
The new plan comes after the Uvalde, TX shooting in May that killed 19 students and two teachers. School starts back on August 10 for Fort Bend ISD.
Fort Bend County's Sheriff Eric Fagan said he wants everyone to feel safe.
"My plan was to have all law enforcement agencies work together to protect the most precious thing in our state, and that's our children," he said.
While officers are waiting on an assignment, they will walk the schools and make sure all doors are locked and no suspicious person is wandering around school grounds. If officers find anything out of compliance or suspicious, they are to notify the school or call law enforcement.
Fagan did say that in the event of an active shooter Fort Bend County officers will immediately respond and will not have to wait for supervisor orders.
"We find out these shooters look for soft targets, I don't want our schools to be a soft target anymore," Fagan said.
Katy ISD elementary teacher Michelle Warren told Univision security is a big concern this year.
"I'm one of those soft spots so that's where I'm concerned, it's just I look like a target by virtue of not having a dedicated personnel there."
Dr. Robert Bostic is the Superintendent of Schools for Stafford Municipal School District. He said officials have met with the Secret Service about new ways to keep schools safe like the new plan Fagan is implementing.
"We're always looking for activities and items that are going to make sure that we continue to keep kids safe everyday," Bostic said.
Fort Bend County officials say in order to build a "force multiplier," all law enforcement agencies — including constables, sheriffs, and district police — will have to work together to keep all children safe at school.
The Texas Education Agency issued new safety guidelines right after the Uvalde shooting to improve safety across all Texas Public Schools.
Texas schools are required to take new safety measures prior to the start of a new school year which includes conducting summer safety audits and inspecting every exterior door on all campuses.
Fort Bend ISD currently has one officer at every middle school and two officers at every high school. Elementary schools in the district do not have a designated officer – just patrol units.
Fort Bend officials say before the TEA mandated its new safety guidelines this summer, they have always checked to make sure doors were locked to ensure the safety of its schools.