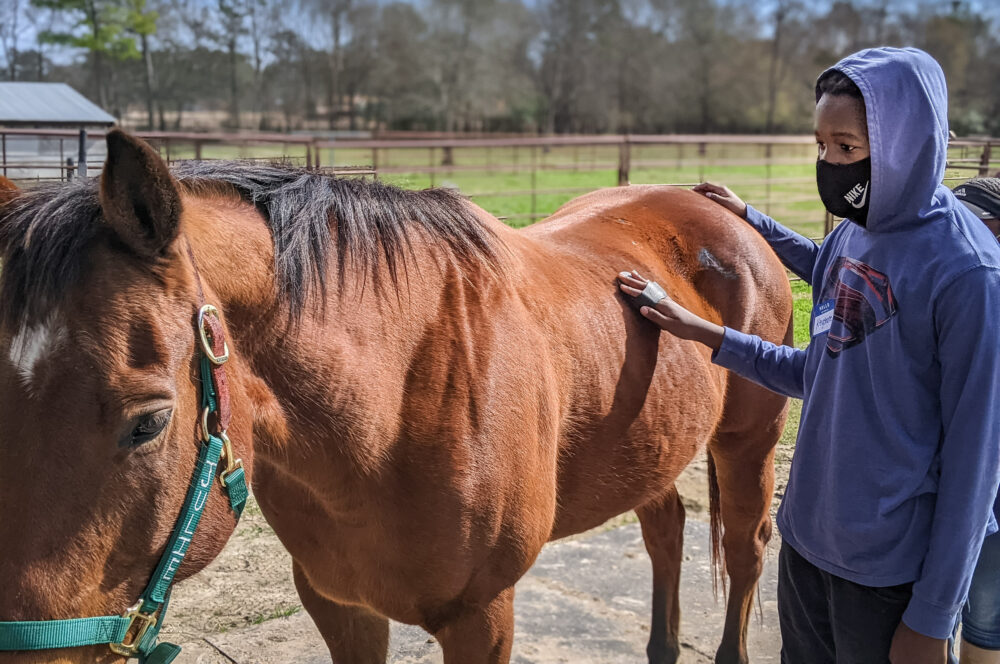 The Harris County Department of Education announced its plans to have an Equine Therapy Center in the coming years. The facility is planned to be built in Barrett Station and will offer programs serving students in HCDE schools and area districts.
Special needs students part of HCDE schools — about 200 students — will be able to spend time working with horses.
Shayna Bolton with SIRE, a horse therapy organization that partnered with HCDE in a pilot program last year, said equine therapy helps students physically, emotionally, and socially.
"Maybe adjudicated youth who are maybe taken from their home school for various reasons maybe there has been fighting or violence," Bolton said. "They can come out and be with the horse and we see a side of kindness and empathetic."
In a statement, HCDE Chief of Staff Danielle Bartz said the center will help students with "both physical and intellectual, as well as students with behavioral and emotional challenges."
"With the equine enrichment center, we can provide a unique opportunity for students to engage in learning activities outside the traditional classroom, allowing them another avenue to develop critical skills," Bartz said.
Bolton said it helps with daily skills for students to use.
"You can learn to make eye contact with the horse that will transfer into your everyday life," explained Bolton. "Especially students that are socially working on those skills they can practice that with a horse and take that into the classroom."
The new program will add 25 new positions including teachers, aides, counselors and therapists to support the students, in addition to the new Equine Therapy Center — which will likely open within the next two years. Pay will also start at $63,600 which is the highest starting teacher salary in Harris County. The Department's Board of Trustees approved a $172.9 million budget for the upcoming school year during its monthly meeting last week.