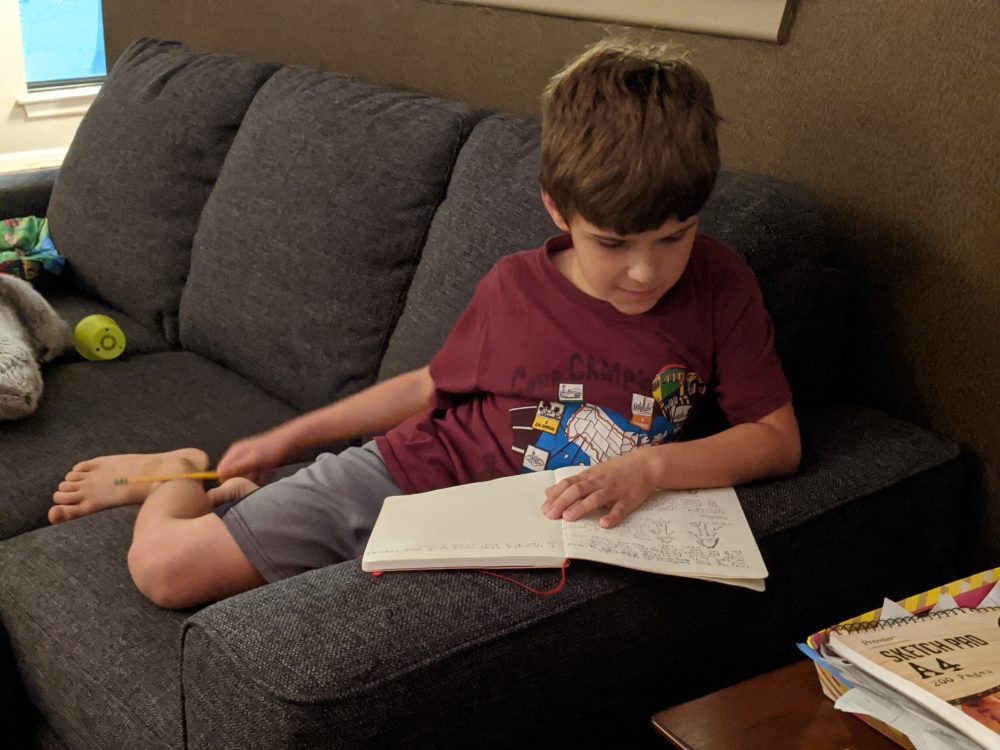 At Pin Oak Middle School, Elise Friou gets intensive reading instruction. She's 13 years old, in sixth grade and has Down syndrome. While her mom Jane Friou says she's made a lot of progress, Elise still reads somewhere on a second-grade level.
Keeping up with reading isn't what worries her mom the most, though, with school closed. She's more concerned about Elise keeping in touch with other kids.
"People give her energy, and just saying hi to people in the hallway and eating lunch with friends is as important to her as learning is to me," Friou said.
Elise is very extroverted and loves to interact with classmates in theater and dance. She's quick to list off her friends from lunch: Audrey, Alexa, Abby.
School closures across Texas have left many students missing the people they're used to seeing each day. This sudden shift can be extra difficult for students with disabilities. Learning social skills and being included as much as possible in mainstream classrooms is a key part of special education — one that's hard to replicate through online learning.
Now many Texas students — and their parents — are coping as best they can and trying to find moments of social connection on their own.
"For me what this signals is just how important the school environment is — the brick and mortar traditional school environment," said Kristin McGuire, with the Texas Council of Administrators of Special Education.
For many students with disabilities, socialization can be so important it shows up in their "individualized education programs" — legally binding documents between schools and parents that guide students' services and progress.
Socialization can look different for kids of different ages, McGuire said. For younger students, it can mean learning social cues. For older students, it can be part of their plan to transition from school to the real world.
"Socialization becomes part of how they get along with others," Mcguire said. "Supervisors, coworkers, landlords."
She says socialization is a huge component of special education, especially given the history of services in the U.S. education system, where students with disabilities used to be more segregated and isolated from general education students.
McGuire said some of that socialization, like group meetings with counselors, can be moved online. But not all of it.
"It's not just about academics," she said. "It's about learning how to interact with people. It's about finding friends. It's about understanding the concept of how to live in society, and I think not having that is such a hard lesson at this point."
Trying to connect online, at home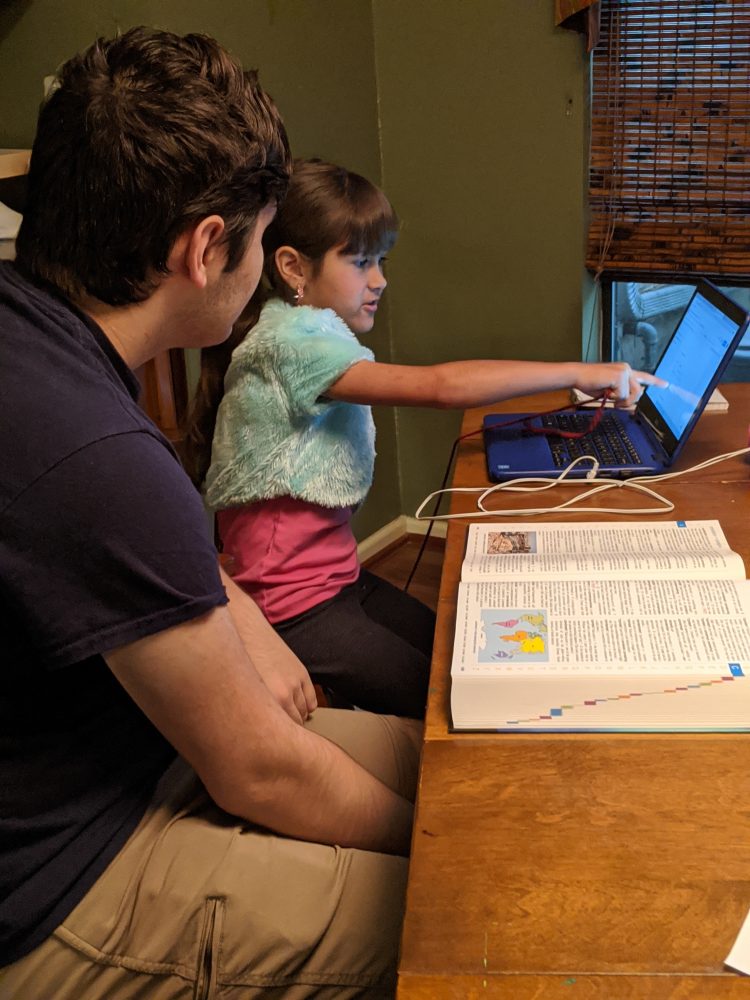 It's a lesson the Rodriguez family in San Antonio is figuring out as best they can. Erin Rodriguez says early on during the pandemic she saw memes on Facebook, joking that social distancing would be easier for people on the autism spectrum. One read, "I've been training for this my whole life!" she recounted.
But it's not that easy for her three sons, who are all autistic.
"For the three of them, really, school is a great way for them to work on socialization," Rodriguez said. "So to not have school now is really isolating, and really it's just a whole different experience."
They've tried to connect in other ways. Her middle son Frankie, 16, has spent a lot of time practicing music — the piano, trumpet and tuba — which he loves. Outside of practice, he and his bandmates set up their own video chat to hang out.
Her youngest son Ricky, 10, has seen friends on Zoom video conferences, and he plays some with his younger sister. Her oldest son Tony is a senior and National Merit Finalist, and is coming to terms with the fact graduation will probably be online.
"I feel like I probably miss the interaction with my classmates and my teachers and stuff," Tony said. "Being at home, you don't really get much of that anymore."
In Houston, Friou said her daughter Elise recently saw a friend in real life. The two girls visited for a whole hour and hope to do that again.
But they can't sit too close. Until the pandemic is over, they're talking from chairs six feet apart in the efront yard.