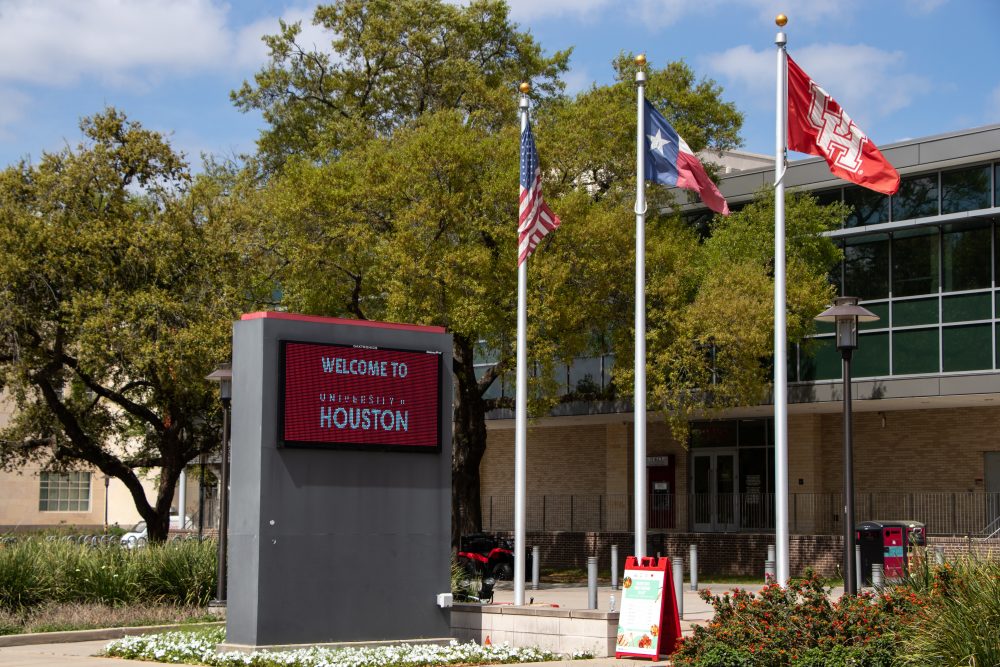 Like many other institutions, the University of Houston moved to online classes for the rest of the semester, to avoid the spread of COVID-19 on campus. For some students and professors, that means classes continue relatively normally.
For professors, that means trying to be as flexible as possible, utilizing technology like Skype, phone calls and other things that might normally be done, according to Dani Madrid-Morales, assistant professor at the UH Jack J. Valenti School of Communication.
But professors teaching labs and other hands-on courses are having a tougher time adapting to the new educational reality, she added.
"In times of social distancing, having students go out and and do reporting becomes very complicated," Madrid-Morales said.
Several courses taught at UH strictly involve being outdoors, in person, or working in groups for projects, such as journalism, media production, or classes within the science field. Now those courses are harder to teach, after the university's decision to move to online classes for the rest of the semester.
The decision came after the Centers for Disease Control and Prevention released guidelines to avoid more transmission of the respiratory disease, and Harris County issued a stay-at-home order, limiting travel to essential businesses and functions only.
Online-only learning is being used across school districts and university systems as a way to work around those guidelines. But even those trying to be more flexible are having trouble, according to Keith Houk, another associate professor at the Valenti School.
"Initially, my reaction was that it would work for one of the four courses that I teach, but three of them would have problems," Houk said. "Most of the solutions were for more academic style and less production-style courses."
Houk, who teaches film classes, said he normally has students working in large crews. He's had to figure ways to teach those courses without practical experience.
But regardless of workarounds, the student experience won't be the same as having in-person classes, Houk said.
"The idea is that they go out on film-style shoots with a large crew and create, and they're dead in the water on that," Houk added.
Students are unable to use equipment or software provided by the university, creating a barrier to performing certain required projects. One option is to switch to different, free software that students can access remotely. But that also creates a problem for students who don't have access to computers or the internet.
For a while, the Valenti School was allowing students use the computer lab to access that software. But since Harris County issued its order, on March 24, the university closed those computer labs, the library and similar services students could have used to work on school projects.
Junior biology student Jossie Enriquez, 21, is currently taking a laboratory course required for her major, and is worried that she won't get the most out of it.
Before the school was forced to temporarily shut its doors, Enriquez was planning to work on a molecular biology project, to extract DNA from flies and observe the DNA sequences. But that's no longer on the table.
As someone looking to attend medical school and study anesthesiology, Enriquez considered her lab as an important skill for her career later in life.
"Our professor was saying that once we had those skills, it would be able to help us in the future, whether (we) wanted to get a part-time job in a lab or help other scientists," Enriquez said. "I'm missing out on the opportunity to have those skills."