In celebration of First-Generation College Student Day, Houston Public Media is spotlighting members of its new Young Leaders Council that are first-generation college students.
Two members of the council, Yolanda Norman and Mercedes Sanchez, talk about their experiences as the first in their family to go to college.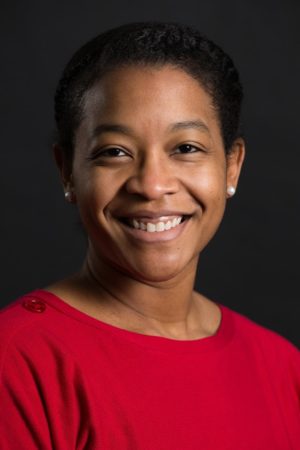 "As a first-generation college student, I wanted to embark upon something that no one in my family had done before and that was becoming a college graduate," said Yolanda Norman, Cooperative Education Program Manager at the University of Houston. "It took a lot of perseverance, reflection, and hard work throughout my college career, but to be able to walk across that stage three different times to earn each of my college degrees was worth every moment. I encourage all current and future first-generation college students to strive in their learning, reach out to others, and believe that you can achieve a higher education."
Norman uses her personal and educational experiences to inspire, educate, and motivate students to not only pursue a higher education but persist throughout their individual journeys. Today, Norman helps students and families navigate student development, as well as understand college readiness and success at the University of Houston's Cullen College of Engineering.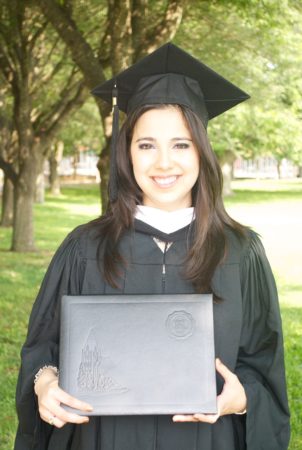 Mercedes Sanchez shared common challenges faced by first-year college students. "It was challenging for me to leave my family behind for college," said Mercedes Sanchez, External Relations Director, Houston Hispanic Chamber of Commerce. "I am from a small border town, and it was a culture shock to move across Texas to attend a private school where minorities only made up ten percent of the student population. I was initially out of my element – classes were hard, and I didn't fit in. However, with this leap, I was able to meet inspiring people along the way as well as gain access to great opportunities. I never thought I would be a homeowner or part of groups, like Leadership Houston and Houston Public Media's Young Leaders Council, that are making a difference. I am grateful for my college experience, and I am so proud to be a first-generation college graduate."
Houston Public Media launched the Young Leaders Council in May 2018, bringing together 16 change agents from across greater Houston with a personal connection to public media. The launch marked a new chapter in the station's history – one that thrives on deepened community relationships and engaging future generations.