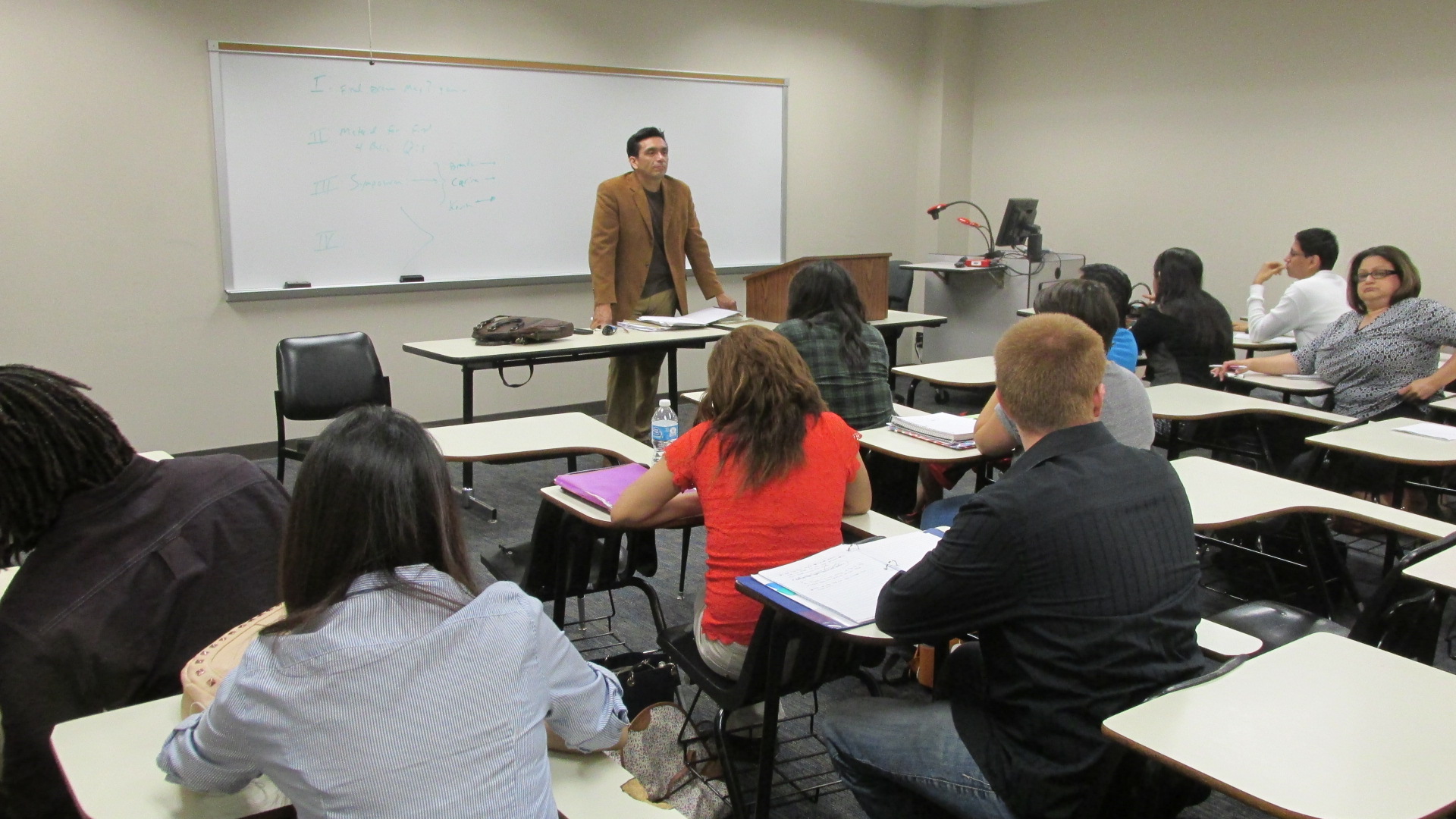 (Above: A class at Lone Star College. Photo: Laura Isensee | Houston Public Media)
Right now, just three community colleges in the state of Texas are allowed to offer four-year bachelor's degrees. Houston's Lone Star College is not one of them, but wants to be.
Lone Star College Chancellor Dr. Steve Head argues allowing schools like his to provide more affordable four-year degree programs could help address problems like an expected nursing shortage in the state (according to the Texas Center for Nursing Workforce Studies, we could see some 60,000 less nurses than demand would require in Texas by the year 2030).
Head argues Lone Star College has the facilities and faculty already in place to address such shortages. But skeptics include other higher education officials who worry about eventual cost increases at community colleges, as well as competition with universities. The Texas Nurses Association is also skeptical and wants to be sure the quality of such programs would be up to snuff.
We talk with Amos McDonald, vice chancellor of Lone Star College, to get his take on the skeptics' concerns.