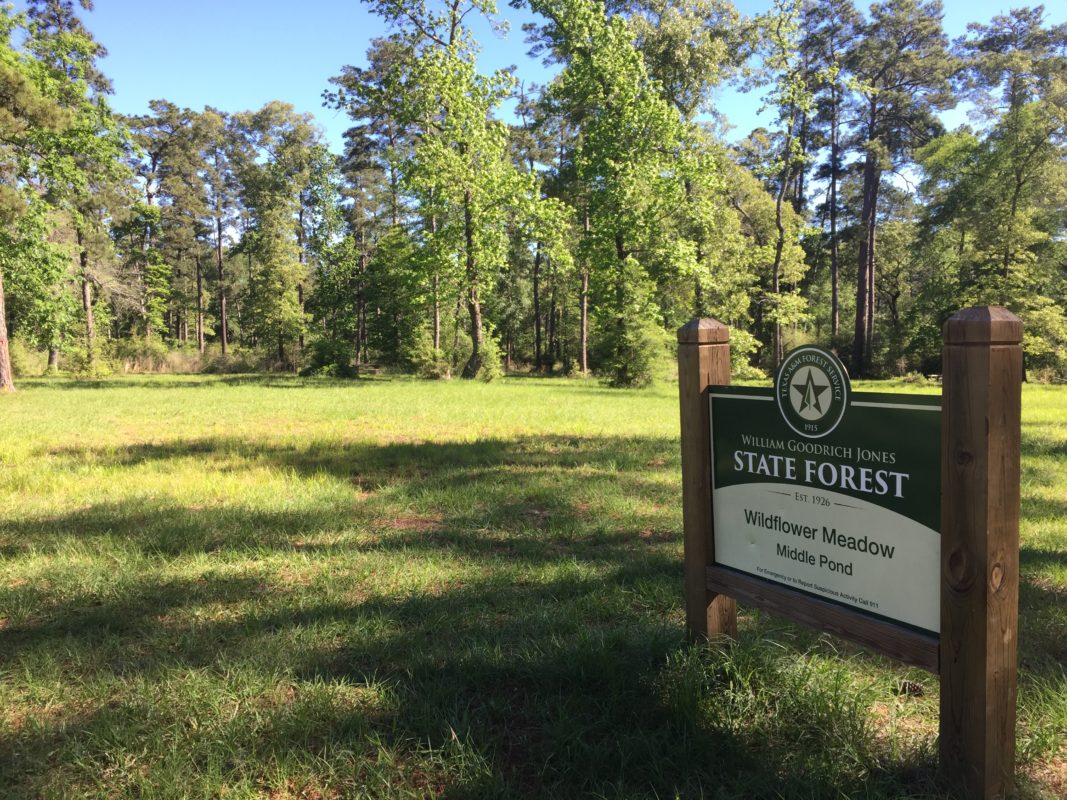 (Above: Jones State Forest, north of the Woodlands, is used by the Texas A&M Forest Service for forestry research and demonstrations. It's also a popular outdoor recreation spot for locals.
There's been quite an epic battle brewing over the future use of W.G. Jones State Forest near The Woodlands.
Travis Bubenik, News 88.7's energy and environment reporter, has been following the saga and reports on the dispute over the 1,700-acre public forest, which 100,000 people visit every year. He reports on what Texas A&M's board wants to do with it and then joins us to discuss how the land is currently used.