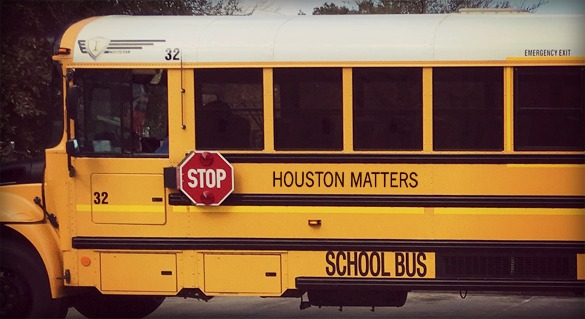 A new state system that will grade Texas public schools from A to F debuts in August of 2018. But, as of Friday (Jan. 6, 2017), you can now go online and see a provisional rating of how your child's school would have performed had it been graded on that scale now. A year ahead of the new system's launch, it's drawing some criticism. Currently, Texas public schools and school districts are given one of two ratings: "met standard" or "improvement needed."
The new system would give them grades of A, B, C, D or F. Proponents of the new system say it's easier for parents and students to understand. Critics say the system isn't fair to poorer schools and plan to fight it in the upcoming legislative session.
Laura Isensee, News 88.7's education reporter, walks us through the new system and the arguments for and against it.
MORE: How Greater Houston School Districts Fared In New Preliminary State Letter Grades (News 88.7, Jan. 6, 2017)