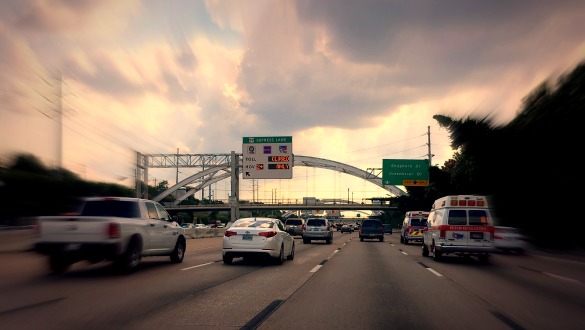 You might've heard the term "the last mile" in different contexts. In the transportation planning world, it refers to that beginning or ending connection a commuter has to make to get to their destination. Whether that's starting up your car for home after exiting the Park and Ride station or hoping off your bike to go from your downtown office to your midtown apartment.
And isn't it always the last mile that feels the longest? Well, engineers and scientists are working on this problem with a goal of getting you home faster, safer, and more efficiently.
We talk with Zachary Elgart, assistant research scientist, Texas A&M Transportation Institute, and Geoffrey Carlton with the company Traffic Engineers Inc.
(Photo: Michael Hagerty, Houston Public Media)