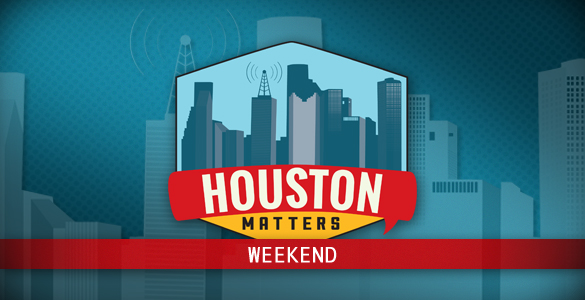 NASA has quietly been taking crews of four on 713-day missions to explore an asteroid. Ok...well, not exactly.
Actually, the asteroid is more like a simulated one located firmly on the ground inside a hangar at Johnson Space Center. Instead of real astronauts, the crews are made up of volunteers. And, instead of 700-day missions, they're more like 30-day stints spent inside a three-story spacecraft.
It's all for an experiment called Human Exploration Research Analog – or HERA. It's designed to take test subjects – acting as faux astronauts — to their breaking point so researchers can gather data about stress and leadership for the real-life astronauts who one day hope to embark on real deep-space missions.
But how can a space module inside a hangar truly simulate space? And are those involved just playing make-believe? To find out, Paige Phelps spoke to Lisa Spence, HERA's project manager.
Also this hour…
Studying Medical Issues Astronauts Might Face
NASA wants to measure astronauts' loss of muscle strength during extended space flight, in advance of a mission to Mars. The agency awarded a $1 million grant to the University of Houston's Department of Health and Human Performance to carry out the research. We talk with the department's Mitzi Laughlin about what she and other researchers hope to examine and learn.
Nasal Spray Might Help Treat Opioid Overdoses
We hear a lot about the epidemic of opioid abuse across the nation. There's a Houston medical toxicologist who sees a lot of related overdose cases, and he's worriedly watching those numbers climb. His name is Dr. Spencer Greene, director of medical toxicology and assistant professor at Baylor College of Medicine. He tells us about a drug called Naloxone, available over the counter in Texas. The drug is a nasal spray that helps in the immediate aftermath of an opioid overdose and how its wider availability might affect those with opiate addictions.
College Course Focuses on the Crime Novel
Finally, a new class at the University of St. Thomas will focus on the genre of the crime novel. What makes it unusual? It's required for criminology students. To learn what criminology students have to learn from crime fiction, Michael Hagerty talked with English professor Dr. Connie Michalos, who says real crime tends to happen in a narrative, and that's almost like what happens in a novel.
Houston Matters Weekend airs every Saturday at 1 p.m. on News 88.7. If you have questions or comments about something you hear, e-mail us at talk@houstonmatters.org. | News 88.7 Program Lineup