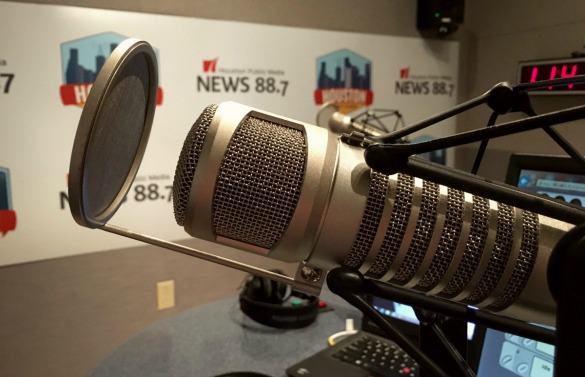 Beginning Thursday (Sept. 29, 2016), the National Center on Sexual Exploitation is holding a three-day summit in Houston covering efforts to combat sexual exploitation in several forms: pornography, sex trafficking, sexual violence, child abuse and objectification. On this edition of Houston Matters, we learn more about the summit – and efforts to combat sexual exploitation in Greater Houston and beyond – from Dawn Hawkins, the organization's executive director.
Also this hour…
Disability Advocates Weigh in on Special Education Enrollment
The Houston Chronicle recently examined special education enrollment in the state of Texas and found that over the last decade-plus, non-elected state officials have set an arbitrary limit to what percentage of students should be given special education services in each school district. The investigation says that limit – 8.5 percent – along with strict auditing of districts that didn't comply – has kept something like 250,000 disabled children from receiving services while saving the Texas Education Agency billions of dollars.
We talk with two disabilities advocates who weigh in on the investigation and the challenges facing special needs children in Texas public schools.
Report Examines the Health and Education of Latino Boys
The National Research Center on Hispanic Children and Families recently released a report on the health and education of Latino boys and young men. The report examines ways in which the experiences of Hispanic boys and young adults differ from those of their black and white peers.
To learn more about the study, Houston Matters producer Maggie Martin talked with Kim turner, a research scientist at Child Trends. Then, we talk in broader terms about health and education among the young, male Latino population with Dr. Carolina Jimenez, a licensed psychologist in Houston.
Houston's Often Unsung Contributions to the Music World
When you think of influential cities for jazz, country or blues, you might think about New Orleans, Nashville, Memphis or Chicago. But what about Houston? A conference this weekend (Sept. 30 – Oct. 2, 2016) called The History of Houston's Musical Soul at the MATCH aims to educate the public on – and celebrate – the Bayou City's contributions to the American musical landscape. The event, from the Houston History Alliance, features a film screening, numerous speakers and musical performances.
Two of those speakers are music biographer Joe Nick Patoski and music historian Roger Wood, who tell us about the often forgotten history of Houston music.
Houston Matters gets underway today at noon on 88.7FM or listen online. Join the discussion at 713-440-8870, talk@houstonmatters.org or @HoustonMatters.
Audio from today's show will available after 3 p.m. CT. We also offer a free daily, downloadable podcast here, on iTunes, Stitcher and various other podcasting apps.