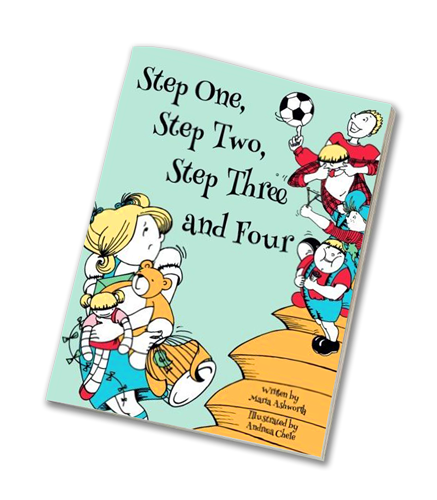 When Maria Ashworth remarried, she noticed her 8-year-old daughter was concerned about the impending changes – and not because she was gaining a new stepfather, but because she was going to have new brothers.
And that's what prompted Ashworth to write a children's picture book, called Step One, Step Two, Step Three and Four.
Ashworth tells Maggie Martin she hopes the book will help other children in blended families.
She says she found plenty of books for kids to help them deal with a new brother, a new sister, or their parents getting divorced, but she couldn't find any books for kids about adjusting to new step-brothers and step-sisters.