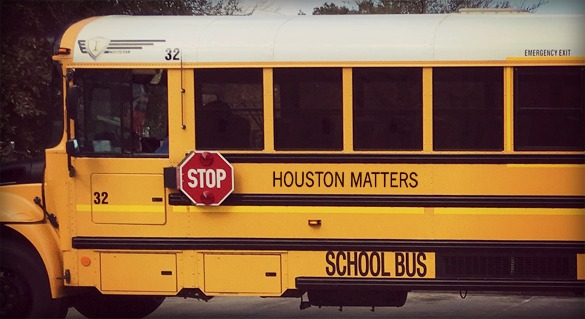 Back in 2015, lawmakers set aside some $130 million over two years for some pre-K programs in the state. But did House Bill 4 go far enough? The Austin-based think tank the Center for Public Policy Priorities recently suggested that, while research shows positive results for state-supported pre-K programs, Texas regularly receives low marks for quality in the National Institute for Early Education Research's (NIEER) annual State of Preschool Report.
On this edition of Houston Matters, we discuss whether the Texas Legislature should take up additional funding for preschool programs in 2017. We hear from CPPP policy analyst Chandra Villanueva. Then, we talk with Russ Whitehurst from the DC-based think tank The Brookings Institution. He says more research is needed to truly demonstrate the impact more funding for pre-K would have on public education in Texas.
Also this hour:
Why We Label in Politics, Journalism and Sociology
Identity and labels have been at the heart of a lot of our political and social discourse in recent years. From identity politics to racial strife to equal rights and religious liberty, there are any number of major issues and ideas affecting Greater Houston that tend to begin with labels about race, ethnicity, gender and sexuality– among others.
There are reasons why we establish such labels, in our politics, in social science and in journalism. We explore what those reasons are — and the pros and cons of attaching labels — with University of Houston political scientist Brandon Rottinghaus, UH sociologist Luis Salinas, and Kelli Arena, executive director of the Global Center for Journalism and Democracy at Sam Houston State University.
The Full Menu Foodies Dish on Houston Restaurant Weeks
Houston Restaurant Weeks began in 2003 as a way to help boost business in August – a normally quiet month for the restaurant industry – and to benefit the Houston Food Bank.
It was created by local food talk show host Cleverley Stone and has grown from a one-week event into a month-long eating extravaganza. This year's event runs from Aug. 1 through Sept. 5, 2016.
To date, Houston Restaurant Weeks has raised more than $7.6 million dollars and provided nearly 23 million meals for the Food Bank.
With a laundry list of restaurants taking part this year, we asked our group of Houston food writers to pick some of their favorites in this edition of The Full Menu. CultureMap Houston's Eric Sandler, Katharine Shilcutt of Houstonia Magazine and David Leftwich of Sugar and Rice Magazine talk about some of their favorites restaurants participating in the event and what dishes to try.
A Crime Novel Class Isn't Just Fun – It's Required
A new class at the University of St. Thomas this fall will focus on the genre of the crime novel. What makes it unusual? It's a required course for criminology students. To learn what criminology students have to learn from crime fiction, Michael Hagerty talks with English professor Dr. Connie Michalos.
Houston Matters offers a free daily, downloadable podcast here, on iTunes, Stitcher and various other podcasting apps.