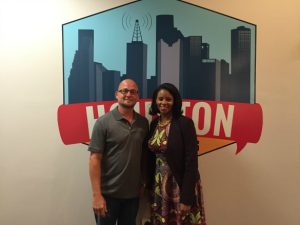 Parenting is hard work. But how does parenting in one area of Houston compare to challenges faced in another?
We wanted to explore that idea so we invited two parents into our studios. Carlecia Wright is a mom living inside the loop just north of The Heights, and Jeff Darnell is a father of four from The Woodlands.
We hear a little window into their lives and their thinking about parenthood – after a short clip from comedian Louis C.K.