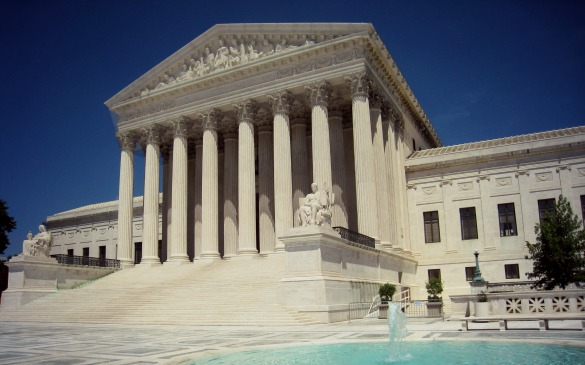 The US Supreme Court this morning (June 27, 2016), in a 5-3 ruling, struck down two provisions of a Texas law regulating abortion: one requiring doctors who perform abortions to have hospital admissions privileges within 30 miles; the other requiring clinics that provide abortions to meet the standards of outpatient surgical centers.
The state argued the provisions were put in place to protect women's health; opponents argued the requirements were established in a thinly-veiled attempt to close most clinics providing abortions, in order to limit women's access to the procedure, creating an "undue burden" on patients. Five Justices agreed.
Writing for the majority, Justice Stephen Breyer declared: "Neither of these provisions offers medical benefits sufficient to justify the burdens upon access that each imposes. Each places a substantial obstacle in the path of women seeking a pre-viability abortion, each constitutes an undue burden on abortion access...and each violates the Federal Constitution."
Breyer was joined by Justices Elena Kagan, Sonia Sotomayor, Ruth Bader Ginsburg and Anthony Kennedy. Chief Justice John Roberts and Justices Samuel Alito and Clarence Thomas dissented.
Joining us to discuss today's ruling are two guests: Josh Blackman, associate professor of law at Houston College of Law (formerly the South Texas College of Law), and News 88.7 health and science reporter Carrie Feibel.