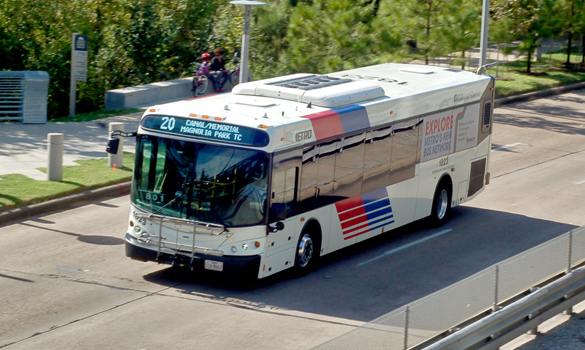 In the last couple of years, the
Metropolitan Transit Authority of Harris County
(aka METRO) has revamped its bus system and aimed to be a more transparent organization. In late March, METRO named a new chair,
Carrin Patman
. On this edition of
Houston Matters
, we talk with Patman about the challenges ahead for METRO and welcome your questions about its bus system and rail lines — and future plans for the organization.
Also this hour:
WHY HOUSTON STUDENTS DROP OUT
A new study from the Houston Education Research Consortium, part of Rice University's Kinder Institute for Urban Research, says age and disciplinary incidents are key factors that impact a student's decision to drop out of high school. We discuss the data and what steps may be taken to address those findings with Dr. Robert Sanborn, President and CEO of the advocacy group Children at Risk, and David Head, the Houston initiative manager for Communities in Schools, a campus-based dropout prevention program.
DANISH AMBASSADOR VISITS HOUSTON
Denmark's ambassador to the United States recently visited Houston to talk about trade and economic opportunities. Lars Lose was appointed to his post just over a year ago, after having served as a foreign policy adviser for Denmark's prime minister. He talks with News 88.7 FM's Ed Mayberry about the job of being an ambassador.
HOUSTON SPORTS FANS' HOPES MAY REST WITH THE TEXANS
The Houston Astros are off to an atrocious 8-and-17 start. The Rockets were predictably bounced from the first round of the playoffs last week by juggernaut Golden State. The Dynamo haven't won a game in six weeks. Is it any wonder the talk of the town last week was the NFL draft? We review the Texans' draft picks, and discuss other developments in Houston sports with Jeff Balke, who writes for Houstonia magazine and Houston Press.
Houston Matters offers a free daily, downloadable podcast here, on iTunes, Stitcher and various other podcasting apps.