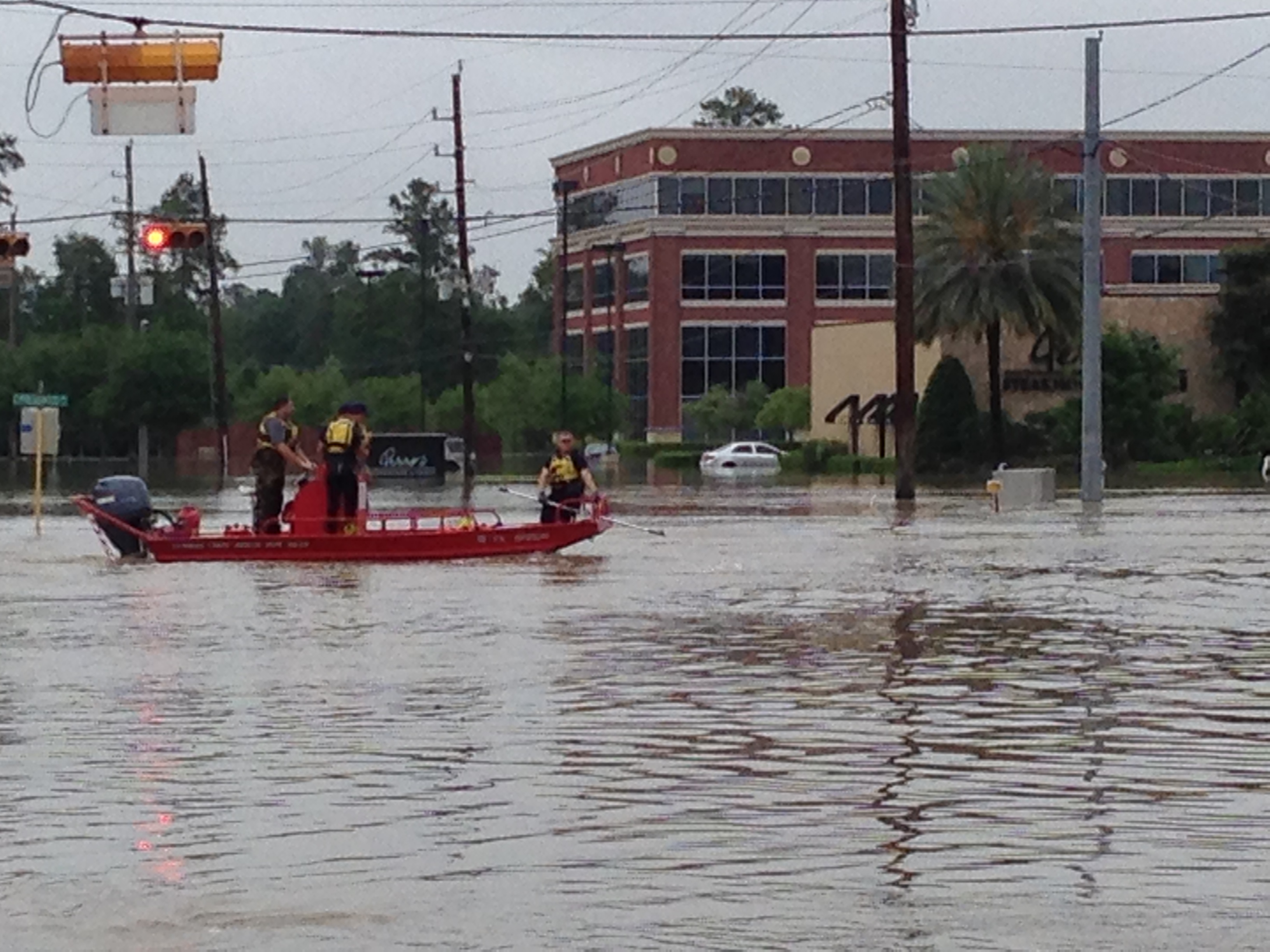 A number of areas in and around Greater Houston continue to experience flooding after
severe weather
Monday (April 18, 2016). More than a foot of rain fell on the region, flooding dozens of neighborhoods and leaving at least five
people dead
in Harris County. According to Houston Mayor Sylvester Turner, three areas of the city were hit particularly hard: Greens Bayou, the Northwest sector, and Braes Bayou. And now, the region braces for the potential for additional rain and more flooding. Many area school districts are closed, as is the University of Houston.
Above: Search and rescue operations in Cypress Creek area – photo by News 88.7's Al Ortiz.
On this edition of Houston Matters, News 88.7's Gail Delaughter talks with Harris County Judge Ed Emmett. We also check in with the Jeff Lindner, meteorologist with the Harris County Flood Control District, and Dan Reilly, warning coordination meteorologist with the National Weather Service Houston/Galveston office.
Owen Bennett-Jones
The BBC's Owen Bennett-Jones is in Houston, to report and present a special edition of Newshour. So glad we could accommodate with such wonderful weather, eh? We'll talk with him about the reasons for his visit, some of his recent reporting from the Middle East, and what it all means for us in Greater Houston.
Author Chitra Banerjee Divakaruni Discusses Life, Work

We talk with Chitra Banerjee Divakaruni, a Houston-based poet and author. Her new book is entitled Before We Visit the Goddess. Weather permitting, a book launch is planned tonight (April 19, 2016) at 7:00 p.m. at Blue Willow Bookshop in West Houston.
Houston Matters begins at noon.
We also offer a free daily, downloadable podcast here, on iTunes, Stitcher and a variety of other podcasting apps.