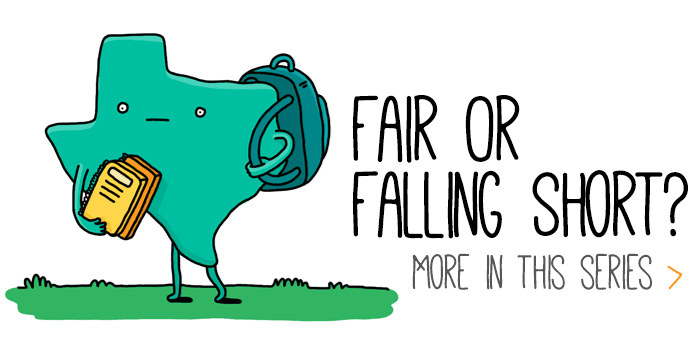 This week on News 88.7, education reporter
Laura Isensee
has examined how schools are financed in Texas in a series of reports called "
Funding Texas Schools: Fair or Falling Short?
"
On this edition of Houston Matters, we present her reports on parents fighting for better funding for their children's schools, what the current school funding system means for families and educators, and the latest ideas on how to improve school funding.
Also this hour, our rotating panel of "non-experts" discusses mental health and Harris County's prison system, a controversial tweet by the Houston Rockets, and a Texas A&M Galveston professor who flunked his entire class in disgust. Panelists Paul Pendergraft, Loris Simon, and Charles Kuffner engage in another round of The Good, the Bad, and the Ugly.
Plus: While Houston may not have the reputation Austin does as a breeding ground for great music, in fact, we're home to a number of influential artists and bands, who help define our community and its diverse culture. We hear about some of them from Chris Gray, the music editor at the Houston Press.