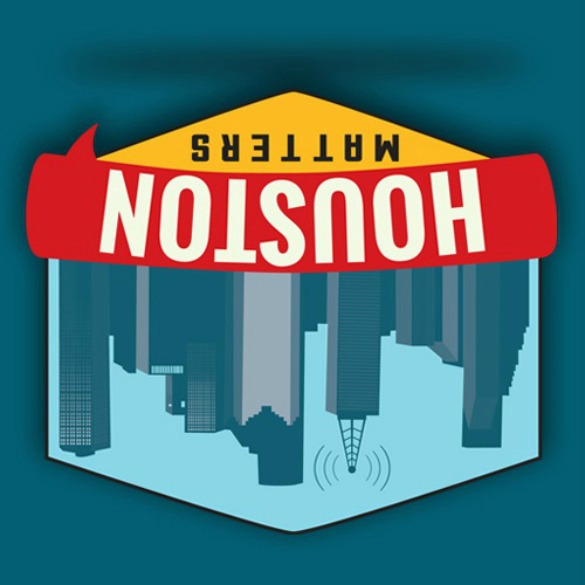 We all make mistakes in our lives – we take a step one way, when we probably should have gone the other. We try to learn from those missteps and not repeat them, but sometimes, well, the lesson's never really learned.
The same can be said for communities. Some decisions we made (or didn't make) in Greater Houston you might characterize as mistakes: Buildings we tore down (or left standing). Ordinances we should have passed (or rejected). An official we should have elected (or avoided).
What, in your view, is Houston's greatest mistake? We'll welcome answers to that question on this edition of Houston Matters, as we talk with David Bush from Preservation Houston and UH political scientist Brandon Rottinghaus.
Then: Some argue we do a disservice in public education today by not creating enough time and space for kids to make mistakes and then learn from them – that we're so focused on memorization and regurgitation of facts, of dictating, of "teaching to the test," that we're not imparting a crucial piece of the educational process – learning how to learn. That's something the Houston-based Woods Project school aims to do. We'll talk with Steve Rosencranz, its founder and President. We'll also talk with GDF Suez executive and Olympic gold medalist Mike Marsh about what non-cognitive skills he believes are essential to a child's educational success. Along the way, we'll seek out your examples of mistakes you made in your life, how you learned from them, and whether you believe we offer enough opportunities for our kids today to learn from their mistakes.
Also: We'll take up the notion of teaching to the test in this week's edition of The Good, the Bad, and the Ugly, as our "non-expert panel" (Lisa Falkenberg, Fred Goodall, and Vlad Davidiuk) considers the good, bad, and ugly of the STAAR exams, and some Houston parents refusing to allow their kids to take the tests this week. We'll also discuss the fate of Blue Bell Creameries, and recognize panelist Lisa Falkenberg for the news this week that she's been awarded the Houston Chronicle's first-ever Pulitzer prize.
Plus: Texas is well-known for its longhorns, but the state may want to highlight goats instead. According to the most recent US Department of Agriculture census data, as of 2012, Texas leads the nation in goat production and sales. The USDA says the state raked in nearly fifty million dollars in goat sales. And, eight of the top ten goat-producing counties are right here in Texas. Why are goats such a big deal in Texas? Houston Matters' Maggie Martin finds out.