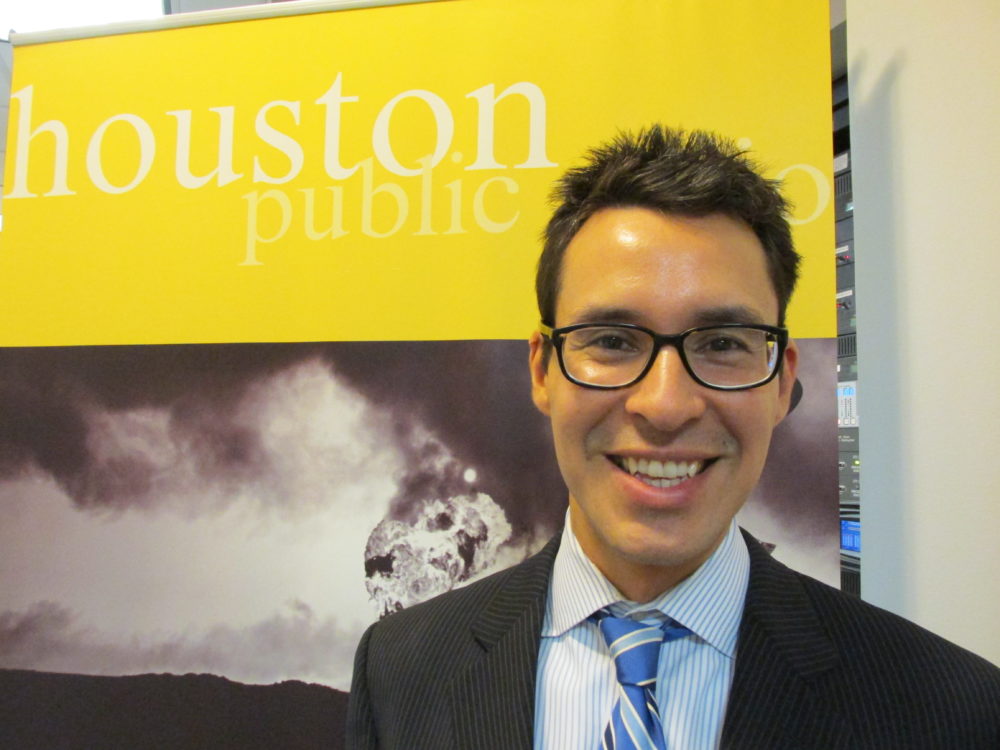 Hispanic residents account for roughly 40 percent of Texas' population. Yet politically, Latinos as a group tend to punch well below their weight. Luis Elizondo-Thomson is trying to change that. Last August, he helped form Latino Texas PAC, a non-partisan political action committee.
Interview Highlights:
What is the purpose of Latino Texas PAC?
"I see our mission as very singularly focused, which is to take the wealth that we have in the Latino community, aggregate that wealth, and then deploy it to candidates who we believe can make an impact and represent us well in elected office, whether that's state, municipal, or ultimately federal."
What have you accomplished in your first year?
"We have approaching now 100 members...in the region, and they've given on average about $500...and we've contributed to people that...either are Latino or Latina candidates themselves that we believe have a credible chance at winning and we think represent us well or non-Latino candidates who we believe are going to be champions of our causes and our issues. And so we've supported, for example, our current mayor, Sylvester Turner, Chris Brown, the current controller, City Councilwoman Amanda Edwards. We made a sizable contribution to the [Democratic] candidate for [Harris County] sheriff Ed Gonzalez and many others."
How has Donald Trump as the presumptive Republican nominee for president affected the political landscape for the Latino community in Texas?
"I think...his presence and his rhetoric has actually helped to galvanize the Latino community, not just in the Houston region and in Texas, but across the entire country. And so I anticipate higher Latino [voter] turnout, higher Latino registration this election cycle, which I think will be an ultimate boon to us, not only as the PAC, but as the Latino community across the state and across the country."
What's next for your organization?
"We're getting ready to formalize a partnership with an organization in Dallas called the Latino Center for Leadership Development. And what they do is they train people for one year through a one-year fellowship in order to get ready to run for office. ...Ultimately what we want to do is we want to be sending lots of people from the Houston area through that fellowship...so that potentially, by the time we get to 2020-2021, we'll be running a slate of candidates.