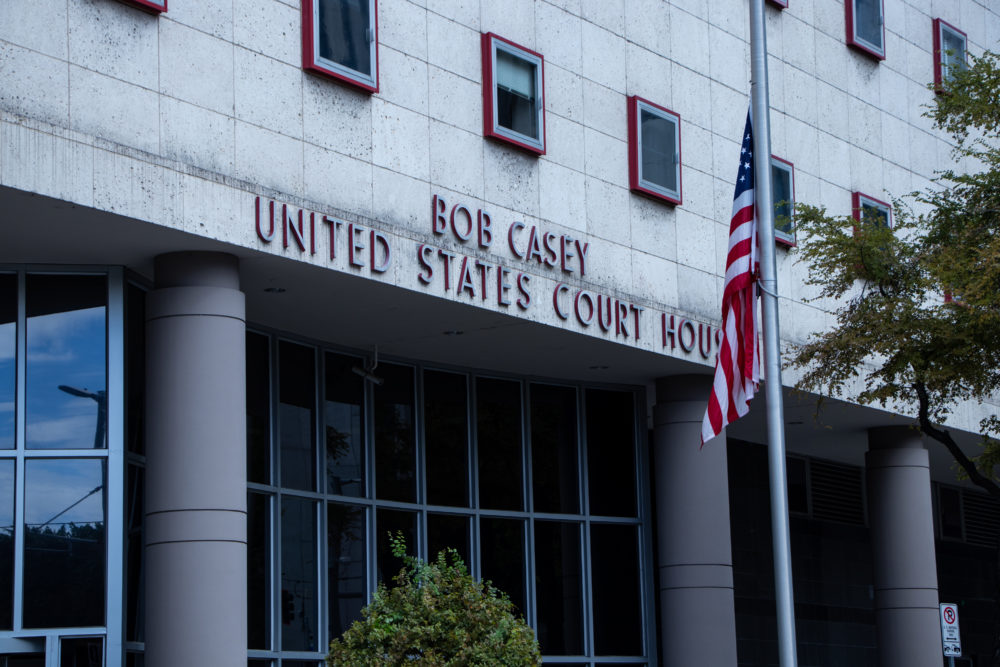 A prominent Houston bankruptcy judge resigned Monday amidst allegations he did not disclose a years-long romantic relationship with an attorney whose law firm regularly appeared in his court, even after he was asked to recuse himself from a case over the relationship.
David R. Jones, a federal judge in the U.S. District Court for the Southern District of Texas, submitted a letter of resignation Monday with an effective date of Nov. 15, according to Vikram Chandhok of the Fifth Circuit Court of Appeals. The New Orleans-based appellate court is investigating the allegations and filed a formal misconduct complaint against Jones on Friday, citing multiple potential violations of the code of conduct for federal judges.
"I have conducted an inquiry and find there is probable cause to believe that misconduct by Judge Jones has occurred," Chief Judge Priscilla Richman wrote in the complaint.
Jones could not be reached for comment Monday.
The allegations against Jones surfaced in a federal civil rights lawsuit filed against him earlier this month, by a shareholder for a company that had a bankruptcy case in Jones' court, and stem from his relationship with a former attorney for Jackson Walker LLP. The Texas law firm said in a statement that the attorney in question joined the firm as a partner in 2018 and left in December of last year.
Richman wrote in the formal complaint that the lawyer began living with Jones before 2018 and, although she did not personally appear in Jones' court after that point or serve as the attorney of record for any cases in his court, she worked on some of those cases and was paid accordingly, with Jones approving those attorney fees. Richman wrote that the fees in question were "substantial."
She also wrote that Jones' relationship with the attorney was the subject of a motion to recuse the judge from a case involving Jackson Walker, but Jones allegedly did not disclose the relationship to two other judges who subsequently denied the motion for recusal. Jones ended up presiding over the case and approved Jackson Walker's attorney fees, Richman wrote.
"There is a reasonable probability that if Judge Jones had disclosed the facts concerning his relationship ... the motion to recuse would have been granted," Richman wrote.
Jim Wilkinson, a spokesperson for Jackson Walker, said it learned of the attorney's "potential relationship" with Jones in March 2021 and subsequently instructed her to "stop working and billing on any case that had been assigned to Judge Jones." Wilkinson said the law firm also sought guidance about the matter from outside ethics counsel.
"We are confident that we acted responsibly," Wilkinson said.
The cases already assigned to Jones, who regularly handled complex bankruptcy cases involving large companies, will be transferred amongst the four other bankruptcy judges for the Southern District of Texas, according to a revised work order posted Monday on the court's website. New cases filed in the Houston division also will be assigned to one of the same four judges – Marvin Isgur, Christopher M. Lopez, Jeffrey P. Norman and Eduardo V. Rodriguez.