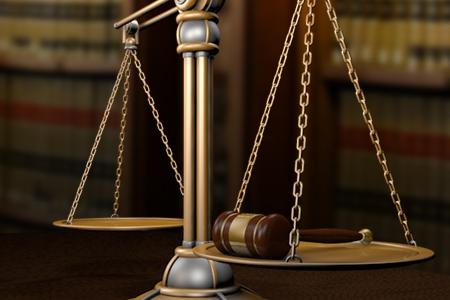 A judge in Austin has struck down a Texas state law that would have imposed sweeping restrictions on cities' and counties' ability to pass local ordinances. The move comes just two days before the law was set to take effect.
Houston sued to strike down House Bill 2127, which opponents refer to as the "Death Star Law." The measure, which the Texas Legislature passed in May, bars cities and counties from passing ordinances in eight broad areas – ranging from labor and occupational codes to the environment – unless they have prior approval from the Legislature.
MORE: Legal expert discusses the ruling on Houston Matters
"Our position is that just frankly violated the Texas constitutional Home Rule provision," said Houston City Attorney Arturo Michel. Judge Guerra Gamble agreed, granting summary judgment to the city.
Under the law, trade groups and other independent actors would have the right to sue local governments to overturn existing ordinances. Michel said that many smaller cities could not afford to fight such protracted battles and would be obliged to simply give up.
"Because of the ruling today, at least for the time being, I believe we can breathe a sigh of relief," Michel said.
The Texas Attorney General's Office is expected to appeal the judge's ruling.
The battle over HB 2127 gained national attention in no small part because it would have invalidated ordinances by cities such as Dallas and Austin that mandated employers provide outdoor workers with water breaks every few hours. Labor organizations feared that the lack of such protections could endanger workers contending with extreme heat.
Houston Mayor Sylvester Turner thanked Michel and his legal team, singling out Collyn Peddie, who delivered the oral argument on behalf of the City of Houston. He also thanked the dozen-plus cities from around the state who joined Houston in support of the lawsuit.
"It's a tremendous victory for the people in this city," Turner said, "because it allows the local leadership to represent the Houstonians that we have an obligation to serve."