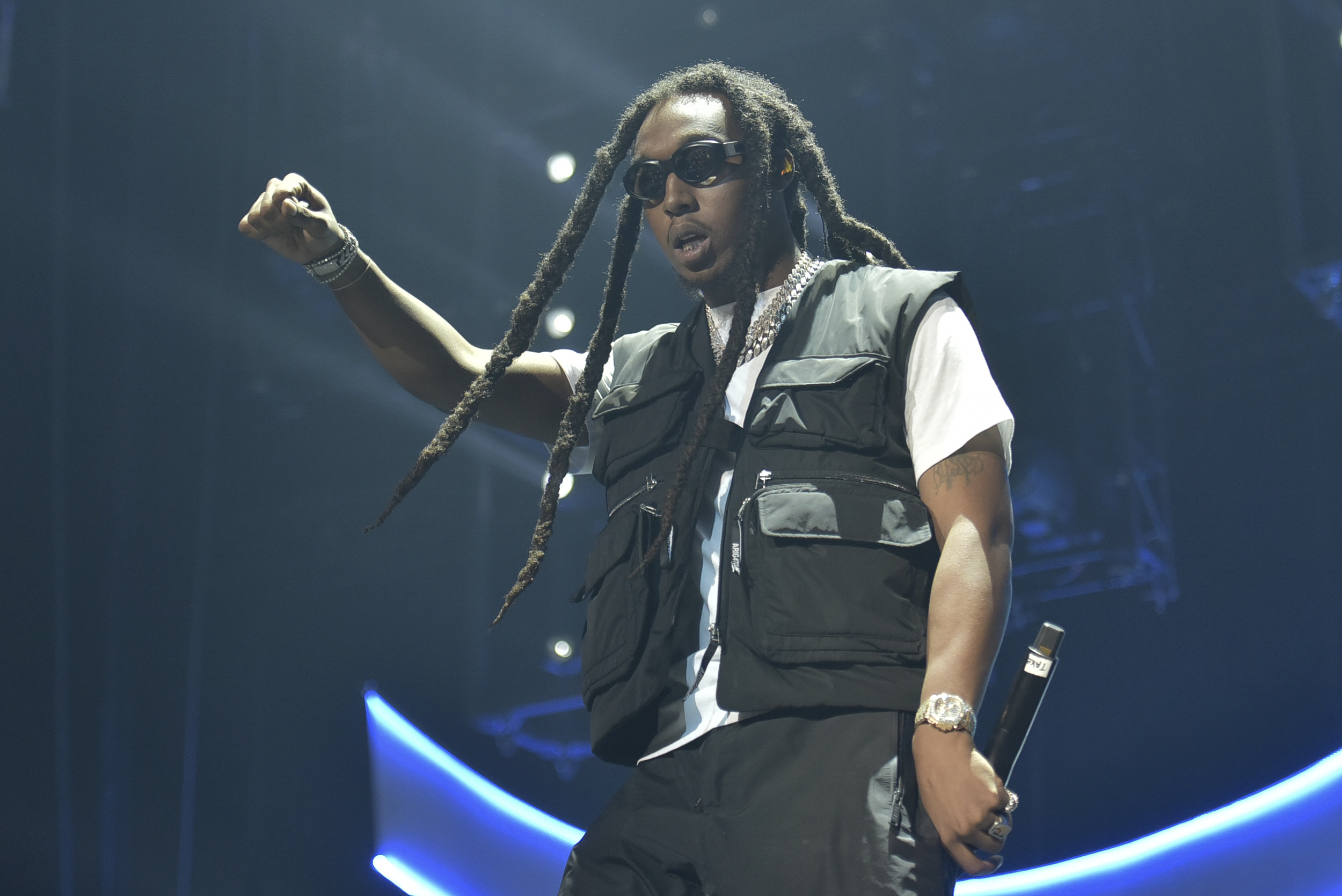 A man who was wounded in the shooting that killed Migos rapper Takeoff last year is suing the downtown Houston venue where the incident took place.
The lawsuit accuses the owners of 810 Billiards & Bowling and four other companies of gross negligence for allegedly failing to provide adequate security during a private party on Nov. 1, 2022 — a deficiency that ultimately led to a shooting that took the life of Takeoff while leaving two others wounded, according to the lawsuit.
"Defendants provided no screening mechanisms, no after-hours controls or security measures, and no enforcement of rules or industry standards to deter crime against their invitees," the lawsuit read.
Among those injured was Joshua Washington, who filed the lawsuit on Wednesday. Court records say he was working as an assistant to Takeoff's bandmate Quavo when shots were fired at the third-floor bowling alley.
"The bullets started flying and no one came to help," Washington said in a statement. "There were no security guards trying to stop the shooting, no one to help those of us who were hurt, no one at all. They just left us there to die."
According to the lawsuit, Washington was shot on the right side of his body by stray bullets, which "entered about an inch from his colon."
"Because the elevator and escalator were not operational, [Washington] was forced to run down three flights of stairs with his injury and ultimately had to make his own way to the hospital," the lawsuit read.
Notably, the lawsuit doesn't name Patrick Clark, the 33-year-old Channelview man who was arrested by Houston police in December for the shooting. Clark is accused of firing multiple gunshots into a crowd and fatally striking Takeoff, according to court documents. He was formally charged with murder by a Harris County grand jury in May.
The news comes after Takeoff's mother filed a $1 million wrongful-death lawsuit back in June. Similarly, the lawsuit claims the venue and its associated business entities were negligent.
"They had no properly trained security personnel, adequate signage, lighting or cameras. They had no screening to keep out weapons. They didn't even have a working metal detector," said attorney Audia Jones in a statement. "This was a powder keg of their own making and folks like Takeoff and Joshua Washington got caught in the explosion."
Read the full lawsuit below: