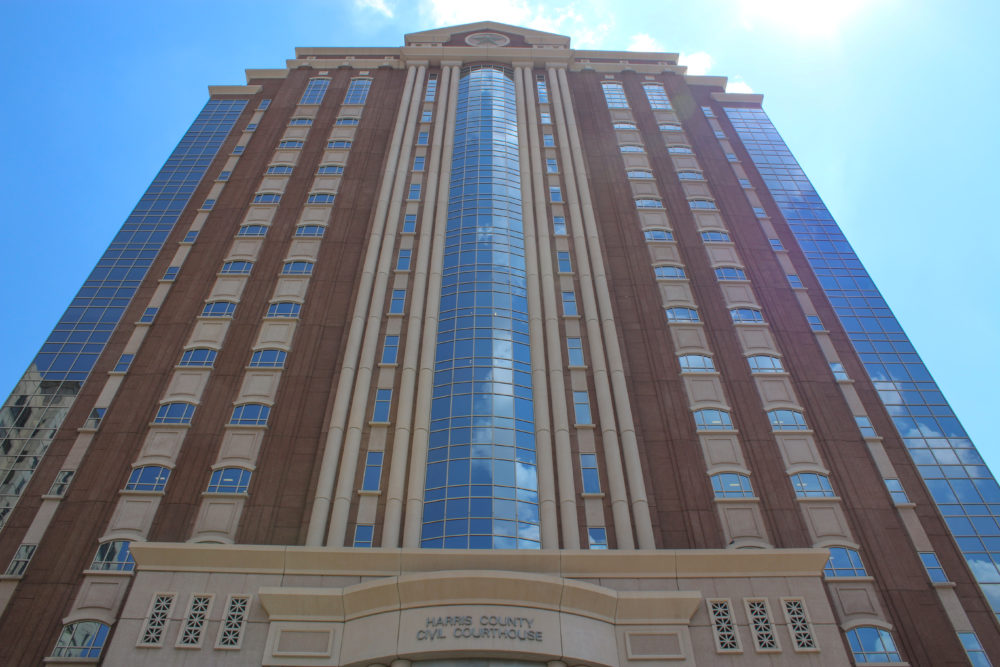 The Houston-area man facing three murder charges in the Aug. 6 deaths of three other men who were riding in a golf cart during an overnight traffic collision was released from jail on bond this week.
Cypress resident Daniel Rivera, 21, who is accused of driving a Cadillac Escalade while intoxicated and crashing into the golf cart after running a stop sign, also faces $1 million-plus lawsuits filed by two of the victims' surviving relatives.
The wife and children of Jacob Wnuk, one of the three men who died, filed a wrongful death suit against Rivera on Aug. 9, a day after a similar lawsuit was filed by the wife, children and parents of Christopher Scandridge, according to Harris County court records. The other man who died was Fraser Anderson.
Also named as defendants in the lawsuit filed by Wnuk's family are Sean Blenderman and Giselle Maria Moran. Blenderman owns the SUV Rivera was driving, and Moran is Rivera's mother who was a passenger in the vehicle at the time of the crash, according to David Romagosa, the attorney who filed the lawsuit on behalf of Wnuk's family. The lawsuit claims that Blenderman and Moran were negligent in allowing Rivera to drive the vehicle.
Defense attorneys for Rivera, Blenderman and Moran are not listed in the online court records for either civil case. Mark Thiessen, one of the three attorneys representing Rivera in his criminal murder cases, said they are not representing him in the civil matters.
The crash occurred at about 2:45 a.m. Aug. 6 at the intersection of Greenhouse Road and Towne Lake Parkway in Cypress, where there are stop signs at all four sides of the intersection and the speed limit is 40 mph, according to Thiessen. Anderson and Wnuk were pronounced dead at the scene, according to Harris County Sheriff Ed Gonzalez, while Scandridge died later that morning at a hospital.
Court records show that an 8-year-old child was in the Escalade at the time of the crash. The child was uninjured, according to Gonzalez, who said Rivera and an adult woman who also was in the SUV were taken to a hospital with non-life-threatening injuries.
A blood sample taken from Rivera at the hospital showed he allegedly had a blood-alcohol content of .136 – nearly twice the legal limit in Texas – court documents show. Thiessen filed a court motion last week asking for toxicology reports for the three men who died.
Rivera's bond was originally set by a magistrate judge at a total of $600,000 – $200,000 for each murder charge – and it was subsequently lowered to $175,000 for each charge. He posted bond and was released from jail on Monday, court records show.
As part of his court-ordered conditions for release on bond, Rivera must observe a daily curfew between 7 p.m.-7 a.m. and is required to wear a GPS monitoring device as well as an alcohol monitoring device. He cannot drive a vehicle without permission from the court, and any vehicle he drives must have a camera-equipped, deep-lung breath analysis mechanism that detects alcohol.
Rivera also is not allowed to consume or possess any alcohol or drugs, and he is prohibited from going "within 50 feet of any nightclub, bar or establishment where alcoholic beverages are sold," court documents show.