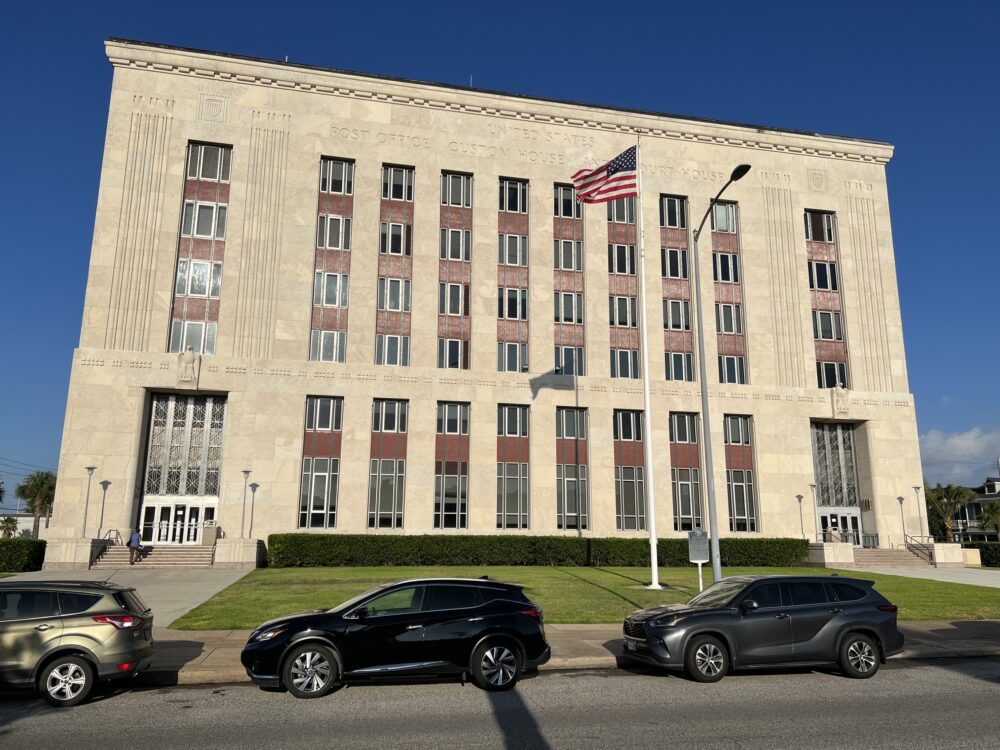 A key witness took the stand today in a redistricting trial in Galveston. The case is the first major trial of its kind since the U.S. Supreme Court upheld a key clause of the Voting Rights Act in June.
William Cooper has 36 years of experience as an expert witness in redistricting cases. He most recently advised the plaintiffs in Allen v. Milligan, the case in which the Supreme Court upheld Section 2 of the Voting Rights Act, which bans racial discrimination in redistricting.
Cooper testified that, in his view, the Republican-majority Galveston County commissioners deliberately dismantled the county's one voting district in which Black and Latino residents comprised a majority of voters.
The GOP commissioners enacted a map in 2021 that split Blacks and Latinos among all four of the county's voting districts, so that they did not comprise a majority anywhere, a process known as "cracking." Cooper said this took place even though, between the 2010 and 2020 censuses, the combined Black and Latino population increased as a percentage of the county's citizen voting age population, while the citizen voting age white population decreased.
Cooper called the move, "a textbook example of racial gerrymandering," and describing it as "mean spirited."
"I'm hard pressed to think of any case I've ever been involved in where a municipality appeared so determined just to decimate a majority-minority district," Cooper said.
Precinct 3 has regularly elected commissioners who are both African American and Democrats for well over 20 years Before 2021, the precinct stretched down the center of Galveston County all the way to Galveston Island. The 2021 map pushed Precinct 3's boundaries completely inland and reduced its Black and Latino population to the lowest percentage of any of the county's four precincts, making it far less likely that incumbent Commissioner Stephen Holmes will be able to win reelection in 2024.
Attorneys for Galveston County have argued that, for the sake of compactness and geographic sense, the Republican commissioners felt it was necessary to redraw the county's political map to enclose all of coastal Galveston in a single precinct.
Cooper presented four maps he had drawn using redistricting software that could have preserved Precinct 3 as a majority Black and Latino opportunity district, while still accounting for population growth in the county between 2010 and 2020. Three of these maps addressed the GOP commissioners' publicly stated concern by including the entire Galveston coast in a single precinct.