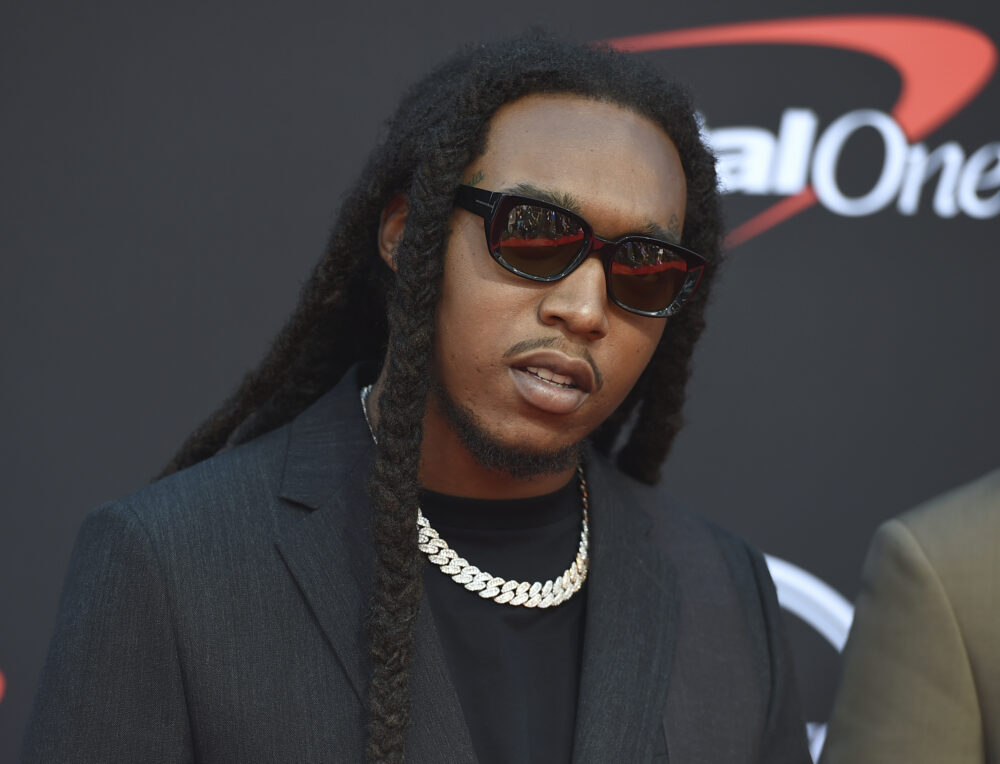 The mother of Migos rapper Takeoff, who was shot and killed after a Halloween night party in Houston, is seeking more than $1 million in a wrongful death lawsuit against the downtown business that hosted the event, along with the owner of the property and its operators and managers.
The lawsuit was filed Wednesday in a Harris County court by Georgia resident Titania Davenport, whose son's real name was Kirsnick Khari Tiquon Ball. The 28-year-old musician died early Nov. 1 after a private party at 810 Billiards & Bowling, 1201 San Jacinto St. Ste. 321, according to Houston police.
The lawsuit claims the venue and its associated business entities were negligent by failing to provide a safe and secure environment for the party and allowing criminal activities to occur. The property had been rented out for an "after-hours" party by a "well-known music personality," according to the lawsuit, which names the following companies as defendants: 810 Houston LLC, LVA4 Houston Greenstreet LP, Lionstone Partners LLC, Midway Companies LLC and Cushman and Wakefield of Texas, Inc.
"Defendants were informed that the event required extra security and would draw a large crowd, many of whom could be celebrities, which in itself presents unique and advance security considerations, none of which were taken," the lawsuit claims. "Despite this knowledge, defendants negligently failed to provide proper and adequate security for the event."
A voicemail left for 810 Billiards & Bowling management on Friday afternoon was not immediately returned. Attorneys for the defendants were not listed in the online case file as of Friday afternoon.
The lawsuit does not name any individuals associated with the shooting death of Takeoff, including the man who has been criminally charged with murdering him. Patrick Clark, a 33-year-old Channelview man, was arrested by Houston police in December and indicted last month by a Harris County grand jury.
Houston police have said Takeoff, part of the Atlanta-based rap trio Migos along with relatives Quavo and Offset, was an innocent bystander and unarmed when he was fatally shot in the back and head after the private party. Two other people also were injured at the time and transported to hospitals.
Clark is accused of firing multiple gunshots into a crowd and fatally striking Takeoff, according to documents filed in his criminal case. The civil lawsuit filed by Davenport claims Takeoff was struck by stray bullets during a shootout between two people or groups of people.
"Mr. Ball sustained pre-death injuries, conscious pain and suffering, and ultimately became aware of his impending death," the lawsuit states.
Davenport, as a surviving parent of Takeoff and the administer of his estate, requested a trial by jury in the lawsuit and is seeking to be compensated for a variety of damages, including mental anguish, pain and suffering, medical and funeral expenses, loss of companionship and loss of earning capacity.