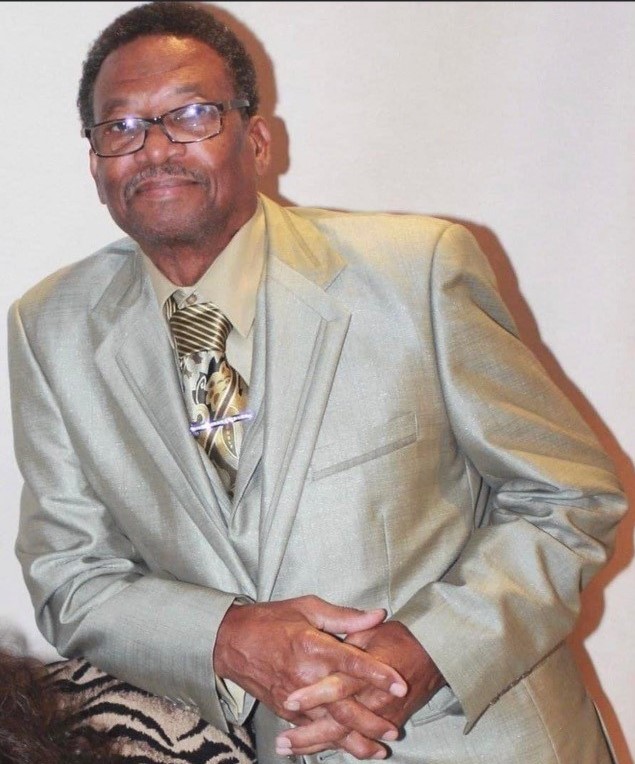 The children of Walter Cooper, the 71-year-old man who was struck and killed by a former Houston Police Department officer as he sped through the Trinity Gardens area in November 2020, said they are not giving up their quest for justice even after the officer was acquitted of criminally negligent homicide for his role in the deadly crash.
Matthew Valdez was found not guilty Tuesday by State District Court Judge Chuck Silverman, who took the case out of the hands of a jury that was selected last Friday and listened to testimony during the first two days of this week. Valdez's defense attorney, Brent Mayr, said he successfully asked the judge to grant a motion for a directed verdict – in which a judge rules before a jury deliberates and reaches its own verdict – arguing that prosecutors did not present sufficient evidence before resting their case.
Cooper's son and daughter, who initially filed a civil complaint against Valdez, HPD and the City of Houston in the aftermath of their father's death, said Wednesday they are still working with a civil attorney and are considering their next steps. Lawrence Cooper said that could include a lawsuit filed in civil court against Valdez, with HPD and the city as potential co-defendants.
"We're not going to rest easy until there's some sort of justice that comes up," he said.
Mayr said he argued in court that Valdez, who was traveling 90 mph in a 35 mph zone and was not using the emergency lights or signals on his patrol cruiser at the time he collided with Walter Cooper, was operating under ambiguous guidance from HPD. Mayr said HPD policy was unclear about whether Valdez should have used his emergency signals while responding to a weapons call, and also about how fast he should have been driving.
Mayr said he also argued that Cooper's blood alcohol level at the time of the crash – 0.247, which is three times the legal limit in Texas – was a significant factor in the collision. Valdez was driving on Ley Road and crashed into Cooper's Cadillac after Cooper pulled ahead from a stop sign at the Darien Street intersection, according to Harris County court documents.
The actions of Valdez, who was indicted by a Harris County grand jury in July 2021, did not rise to the level of being criminally negligent, according to Mayr.
"The fact you've got to have something egregious and unjustifiable is really why the judge felt that legally this case could not go forward," Mayr said. "... Just because someone is accidentally killed doesn't make that a crime."
Mayr, who worked as a prosecutor for the Harris County District Attorney's Office from 2004-10, also said he thought it was a mistake for the DA's office to pursue the case and take it to a grand jury. Lawrence Cooper and his sister, Brandi Cooper-Lewis, both said they learned of the grand jury indictment and were contacted by prosecutors after the fact.
"The police officer was driving 90 mph in a 35 mph zone at the time, and did not have his emergency lights or siren on, so we felt this was an important case to present to jurors," Dane Schiller, a spokesperson for the DA's office, said in a statement. "With a directed verdict, the judge stepped in and acquitted the defendant, rather than permit jurors to deliberate and render their own verdict. Our hearts go out to the family of Walter Cooper."
Citing their experiences with law enforcement while growing up in a predominantly Black part of Northeast Houston, Cooper's children both said they were surprised that Valdez, who was 26 years old at the time and in his third year with HPD, was indicted by a grand jury. They also said they did not expect to ultimately win the case.
Brandi Cooper-Lewis said she felt that way even when she received an apology from then-Houston Police Chief Art Acevedo in the immediate aftermath of her father's death. Walter Cooper was a Vietnam veteran survived by his two children and seven grandchildren.
"We were taught, especially when it comes to law enforcement, to always expect the worst," she said.
Lawrence Cooper said he doesn't understand why Silverman did not allow the jurors to make a decision in the case, and also challenged the argument that his father's level of intoxication played a role in the crash. He said his father was close to home and still grieving the death of his wife of 51 years, Beverly Cooper, who died two months earlier of breast cancer.
"When you saw my father's reactions (on surveillance video), we know he was coherent enough to be able to stop at that stop sign and back up when he saw the first officer flying by (ahead of Valdez)," Lawrence Cooper said. "He was still coherent enough to operate his motor vehicle. In fact, he operated his motor vehicle more responsibly than the police officer operated his."
Mayr said Valdez was "saddened" by Walter Cooper's death. Valdez was initially suspended by HPD after the crash and resigned before the completion of an HPD investigation, according to Mayr, who said Valdez subsequently worked for the Harris County Precinct 3 Constable's Office and resigned after his indictment.
Mayr also said an HPD commander testified that the department was working to clarify its general orders regarding speed regulations and the use of emergency signals and lights when responding to certain types of calls. That commander also testified that, under the existing policy, Valdez should have requested to use his emergency signals as he drove down Ley Road in November 2020 and crashed into Walter Cooper, Mayr said.
Those details could come up in a civil case.
"None of this brings my father back, but what it does show is that the Houston Police Department didn't adequately train their officers," Cooper-Lewis said. "So for us, it shows not only was the officer inadequately trained, but their policies and procedures were not clear ... which made it difficult for their officer to react in these types of situations, which led to my father's death. It shows to me where there were pitfalls in the Houston Police Department and shows they definitely should be held responsible for what happened to my father."
Neither HPD nor the office of Houston Mayor Sylvester Turner immediately responded to a request for comment regarding Cooper-Lewis' claim and the potential for a civil lawsuit against the city or its police department.