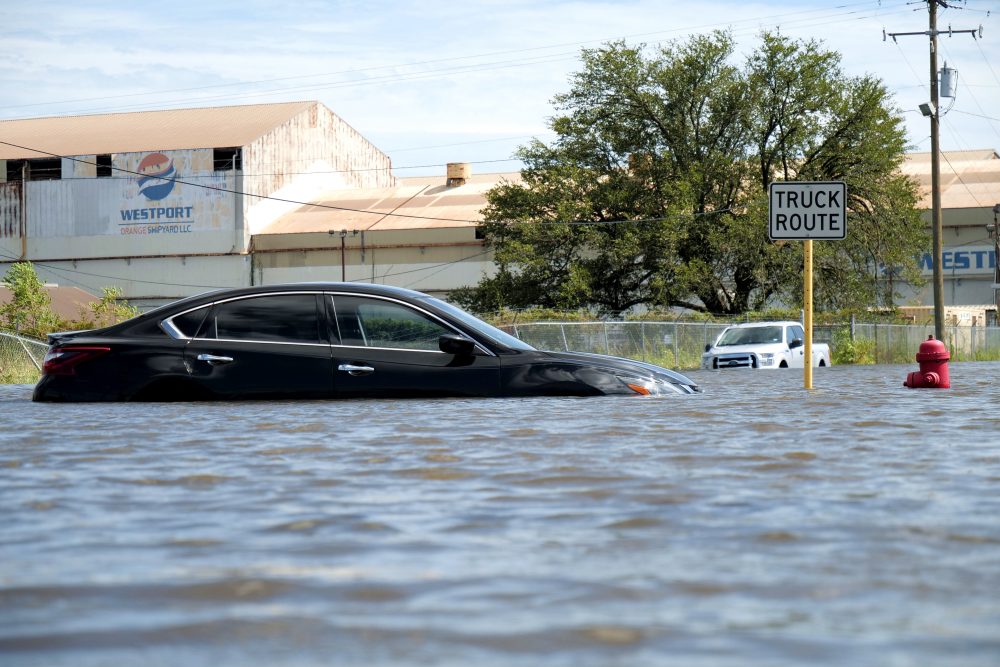 Sea level rise along the U.S. Gulf Coast has accelerated in historic fashion during the last decade, and is happening much more quickly than in other parts of the world, according to two peer-reviewed scientific studies published during the last two months. Their findings suggest that heavily populated coastal communities such as the Houston region could be at an even greater risk for storm surges and flooding during the coming years and decades.
A study published Monday in Nature Communications, by a team of researchers led by Tulane University's Sonke Dangendorf, found that average sea levels along the United States' Gulf and Southeastern coasts have increased by about half an inch per year since 2010, which the report says is about three times the global average and "unprecedented in at least 120 years."
The study was based on monthly tide-gauge records, satellite imagery and climate model simulations, among other analyses, and attributes the acceleration to a combination of human-induced climate change and natural variability.
"Sea level rise is one of the most severe consequences of a warming climate, threatening hundreds of millions of people living in low-lying coastal communities," the study states. "... Any further increases in the rate of (mean sea level) rise, particularly rapid ones, threaten the national security of the U.S. and hamper timely adaptation measures."
The study largely corroborated the findings of another study, published in early March in the Journal of Climate, that was led by the University of Arizona's Jianjun Yin. That study also found that sea levels along the Gulf and Southeast coasts rose at a rate of more than 10 millimeters per year between 2010-22, a total of about 5 inches during that span.
Yin's study found that accelerating trend already has led to more severe storms in recent years. Houston has had multiple significant flooding events since 2015, most notably with Hurricane Harvey in 2017.
"The faster (sea level rise) on the Southeast and Gulf coasts ... coincided with active and even record-breaking North Atlantic hurricane seasons in recent years," Yin's study states. "As a consequence, the elevated storm surge exacerbated coastal flooding and damages, particularly on the Gulf Coast."
Neither study pinpointed exactly why sea level rise has accelerated along those coasts, how long the trend might last and whether it could decelerate at some point. Yin's study suggested the recent rate of sea level rise is "largely a lagged response" to a circulation slowdown in the Atlantic Ocean in 2009-10.
The study led by Dangendorf noted that global sea levels have risen by about 1.5 millimeters per year since 1900 and have been accelerating since the 1960s. There was a short-lived acceleration in the late 1930s – with peak rates between 3-5 millimeters per year – before those rates reduced in the 1950s, according to the study.
Regardless of the reasons, increasing sea level rise poses challenges for major coastal cities such as Houston, Miami and New Orleans. Among them is high tide flooding, otherwise known as nuisance or sunny-day flooding.
Compared to the year 2000, the Gulf Coast region saw more than a 1,000-percent increase in the number of high tide flooding days in 2020, when there were 17 such days in the western Gulf, according to the National Oceanic and Atmospheric Administration. Those events are expected to become even more frequent during the next few decades.
"Our results imply that the early detection of acceleration signals, which are needed for near-term planning and decision-making, still represents a major challenge and that comparisons with climate model projections, specifically locally, need to be undertaken with care," the study led by Dangendorf states. "More generally, our findings highlight the critical role of a mechanistic understanding of (mean sea level) accelerations at the regional scale and its importance for sea-level projections."