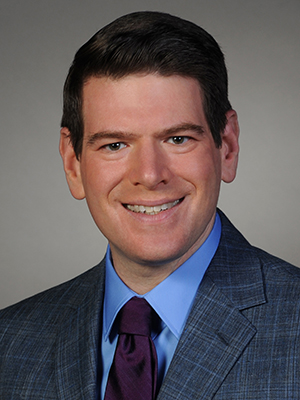 Andrew Schneider is the senior reporter for politics and government. In this capacity, he heads the station's coverage of national, state, and local elections. He also reports on major policy issues before the Texas Legislature and county and city governments across Greater Houston. In addition, Andrew contributes on a regular basis to daily reporting with stories on politics and government, business and economics, and global affairs touching the Houston area.
SYNOPSES:
March 11, 2022, Transgender children – When Governor Greg Abbott and Attorney General Ken Paxton directed Texas state agencies to treat gender affirming care as child abuse, more than 60 major companies joined with one of the nation's leading LGBTQ organizations in posting an open letter to Abbott and Paxton urging them to reverse course.
May 9, 2022, Social media censorship – This entry describes the legal fight before the US 5th Circuit Court of Appeals over House Bill 20, a Texas law designed to punish large social media platforms for removing users that violate their terms of service. Supporters of HB 20, including Texas Attorney General Ken Paxton, argue it's necessary to prevent discrimination against conservative viewpoints, while social media platforms argue it violates their own First Amendment rights. The case now appears destined for the US Supreme Court.
August 12, 2022, Austin Tice anniversary – Freelance journalist and Houston native Austin Tice disappeared in Syria in August 2012. Tice's parents believe he's still alive and being held captive by the Syrian government. This is part of a conversation with Tice's mother, Debra, about her and her husband's efforts to get the Biden administration to do more to negotiate their son's release.
October 25, 2022, Harris County tax rate – This marked the culmination of a nearly two-month local government battle, in which the Republican minority on Harris County Commissioners Court blocked the court's Democratic majority from passing its proposed budget and tax rates by boycotting meetings and denying the Democrats the required quorum. The result was that Democrats were forced to adopt "no new revenue" tax rates and cut more than $100 million from the county's budget for Fiscal Year 2023 compared to what they'd proposed.
November 18, 2022 – DA election investigation – Harris County's management of the November 2022 midterm election was marked by a number of problems at polling locations, including shortages of paper ballots. The Secretary of State's office requested Harris County District Attorney Kim Ogg assist with an investigation into potential criminal acts surrounding the election, and Ogg quickly agreed, leading to an angry response by Ogg's fellow Democrats.