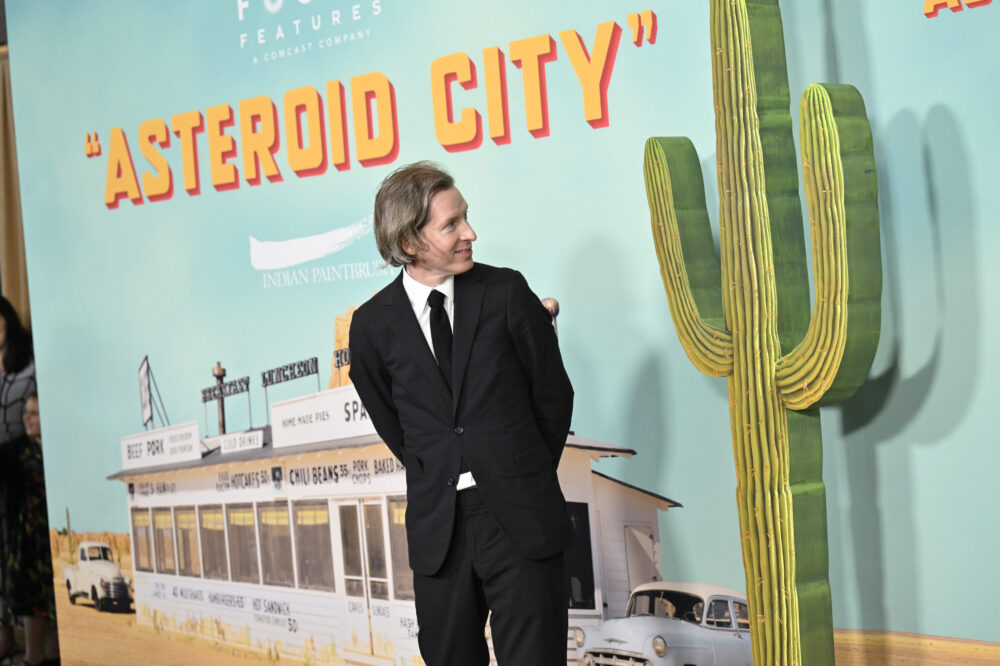 Live music, refreshments and a post-film discussion will be part of a special screening of "Asteroid City," the new movie directed by Houston native Wes Anderson, scheduled for next Monday night in Midtown.
Anderson will provide an on-screen welcome as part of "Asteroid City: A Cinephile Soiree," which will be held at Midtown Arts & Theater Center Houston (MATCH), 3400 Main St. The event starts with a reception at 6:15 p.m., followed by a concert by Houston-based musician Kelly Doyle at 6:45 p.m., the film screening at 7:30 p.m. and a Q&A with Mike Maggart, a friend of Anderson's who appears as an "extra special extra" in the film, at 9:30 p.m.
"Asteroid City" is set in a fictional American desert town in the 1950s and features a star-studded cast that includes Steve Carrell, Bryan Cranston, Willem Dafoe, Tom Hanks, Scarlett Johansson, Edward Norton, Margot Robbie, Jason Schwartzman and Tilda Swinton. Guests to the screening are encouraged to dress in "1950s desert chic" attire, according to event organizers.
Tickets for Monday's screening cost $25 and can be purchased online at the MATCH website. Admission is free for members of the Friends of River Oaks Theatre's "Cinephile" club, who are serving as event hosts.
Proceeds from the screening benefit Friends of River Oaks Theatre, which is helping to reopen the historic Houston landmark that closed in 2021.