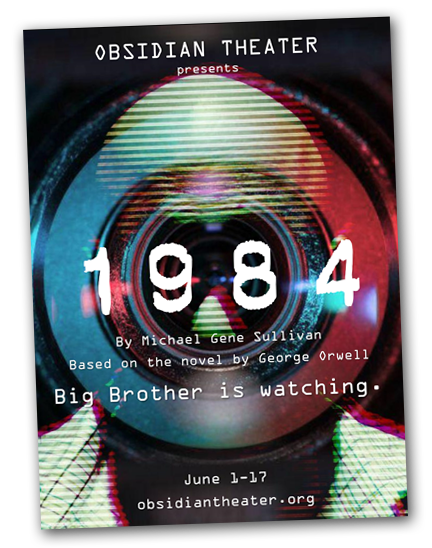 George Orwell's
Nineteen Eighty-Four
is perhaps the best-known depiction of a fictional, authoritarian dystopia where constant surveillance, distortion of facts, history, and language and subtle (or event overt) government oppression are important themes.
Even for those who haven't read it, the idea of "Big Brother is watching you" has found its way into the culture, and has influenced a number of similar stories in film and literature.
Obsidian Theater based in The Heights is presenting Orwell's story in the form of a play adapted by Michael Gene Sullivan.
Joshua Zinn spoke with the play's director, Tom Stell, about the original story, its adaptation, and the cultural relevance of its themes.
(Images Courtesy: Obsidian Theater)