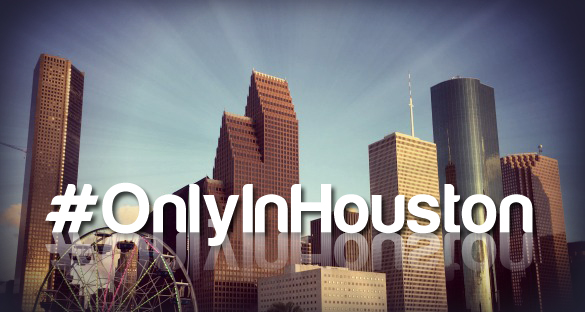 Houston touts many wonderful qualities. There's a variety of restaurants and cuisine, a high employment rate and diverse cultures.
Of course, living in the fourth-largest city in the country has its drawbacks (the traffic and the humidity are probably high on everyone's list.)
At some point — whether you're originally from Houston or not — you've probably picked up on a few things that remind you you're in Houston. So today we're asking you to finish this sentence: "You know you're in Houston when..." What makes Houston, well, Houston?
We welcome you to share your thoughts via email at talk@houstonmatters.org or on Twitter @HoustonMatters using the hashtag #OnlyinHouston.
Three Houstonians join us to share some of their thoughts: Dusti Rhodes is a comedian and host of Houston's Moth StorySLAM; Jessica Brown is co-owner of Station Theater; and Mills-McCoin is a Free Press Houston staffer and local entertainer.
MORE: You Know You're in Houston When… (Houston Matters, July 31, 2015)