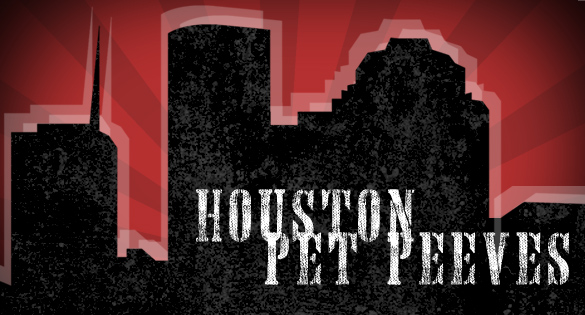 Every few months, we give you the opportunity to vent. It could be something about Houston — like the traffic or the weather. It could be something about your life. It could be something you just wished was a little bit different. It's your pet peeve, that one thing that sticks in your craw, that you just have to vent about, that makes your life in Houston just a little bit less than it could be.
Today is another one of those days! Share with the rest of Greater Houston that one thing about your life here that you wish you could change. That one thing that just raises your blood pressure a little, or takes some wind out of your sails. Channel your inner Grampa Simpson, and let it out. E-mail your Houstonian pet peeves now at talk@houstonmatters.org.
Joining us for this quarterly moan session: Texas Monthly senior editor John Nova Lomax and Houston Chronicle "Gray Matters" contributor Cort McMurray.