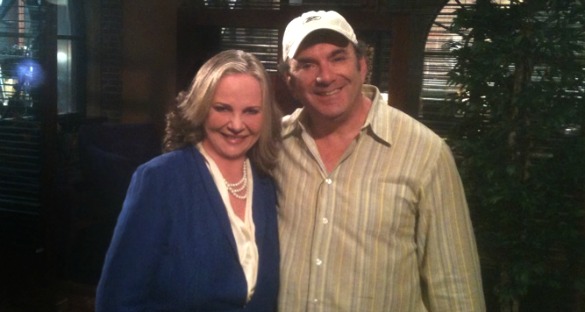 Veteran television director
Michael Grossman
's credits include shows like
Grey's Anatomy
,
Pretty Little Liars
,
Firefly
and
Gilmore Girls
– just to name a few. But, for the past three years, he's taken a break from directing to spend some time on the University of Houston campus
working with students
hoping to make a career in television and film.
He tells Michael Hagerty whether it's possible to make a career in Houston in that industry and explains some misconceptions about what it takes to get into the business.
(Above: Television director Michael Grossman on the set of Grey's Anatomy with actress and acting coach Mona Lee Fultz. Image Courtesy: greysanatomy.wikia.com)