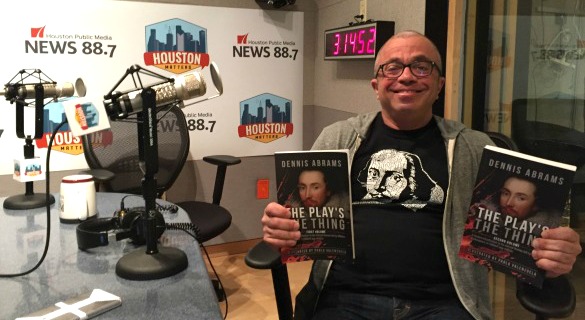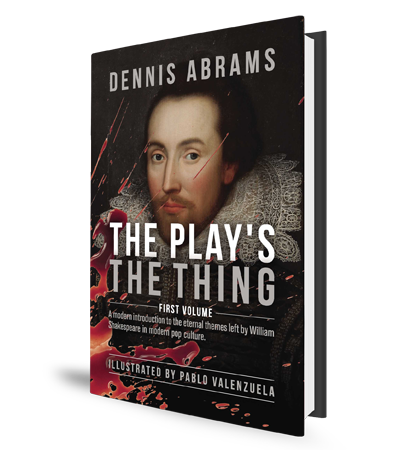 In school, did you ever have trouble understanding a work of Shakespeare? Have you ever attended a production of
Macbeth
or
The Tempest
and struggled to keep track of all the characters and plot lines?
Well, Houston author Dennis Abrams has something that can help. Recently, he embarked on the ambitious project of re-categorizing and and breaking down every single one of William Shakespeare's plays in a two-volume guide intended for young adults called The Play's the Thing.
In his introduction to the books, Abrams wrote: "For many writers, knowing their life story can be key to understanding their works. Not so with Shakespeare...his life is just his life. His plays stand on their own."
And perhaps that's why he decided to let the plays speak for themselves — and instead explained to Houston Matters producer Edel Howlin why he undertook this mammoth project.
MORE: The Man with the Shakespeare Tattoos: Dennis Abrams, Author of 'The Play's the Thing' (Houston Chronicle, March 3, 2016)
(Above: Local author Dennis Abrams in the Houston Matters studio discussing his new book for young adults on Shakespeare called 'The Play's The Thing.' Photo: Edel Howlin, Houston Public Media)