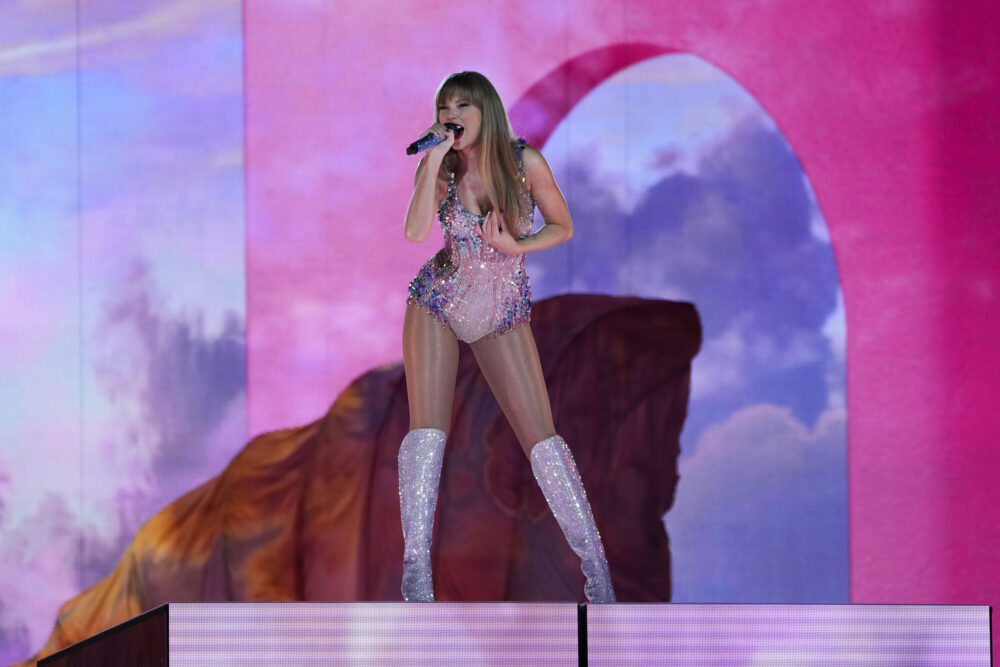 Taylor Swift has brought her summer global tour to movie theaters in the Houston area.
The popular singer-songwriter announced last month that fans could experience a concert film called "Taylor Swift: The Eras Tour" starting this week in theaters worldwide.
For Nitza Vite, a pediatric surgical technologist and the administrator of a Facebook group called "Houston Swifties," the movie is an exciting opportunity.
"I was so excited when the announcement came out," Vite said. "I couldn't wait to see the show on a big screen."
Vite created the group to meet other "Swifties" in the Houston area. While the group does not have a group event planned for the movie, she is going with friends, she said.
"Unfortunately no, I am watching the movie with my friends who are also moderators in this group," Vite said.
The recent concert tour, spanning 17 years of Swift's career, is projected to have generated $4.6 billion in consumer spending, according to research company QuestionPro.
The concert film has already generated more $100 million in advance ticket sales, according to a press release by AMC.
Fans can dance and sing along in the theaters to bring the true Eras experience to the big screen as long as they are not dancing in their seats and blocking others' view, per AMC rules.
Fans are encouraged to wear Eras attire, dressing up in clothing inspired by Swift moments and albums and exchange friendship bracelets, just as they did at concerts this summer, Swift said in an Instagram post.
While the concert had a run time of approximately 3 hours and 15 minutes, the movie has a run time of about 2 hours and 48 minutes.
"Swifties" will also be able to buy Eras-themed popcorn buckets and soda cups at most theater chains. The design essentially remains the same as the concert tour poster, but the color and material may differ depending on the theater.
Fans can also get a free mini-movie poster at theaters like AMC, Regal and Cinemark for ticket holders.
The movie screenings run from Thursday to Sunday to mimic a concert-like experience. Most theater chains have ticket sales through Nov. 5, at least.
Fans can get more information about showtimes at TSTheErasTourFilm.com.