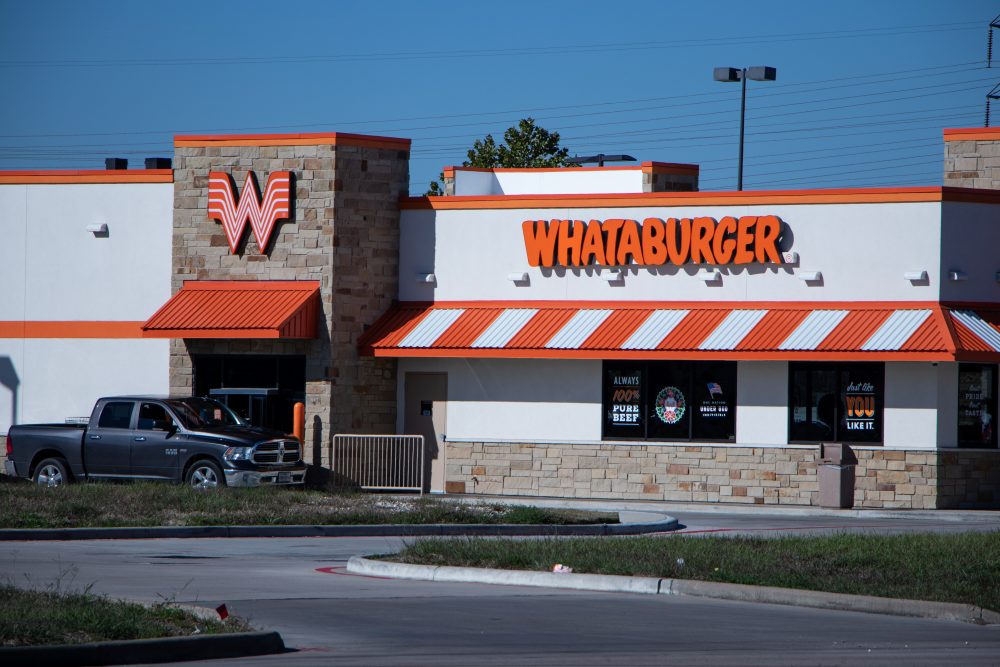 Lines at Houston-area Whataburger locations figure to be especially long Tuesday as the Texas-born fast-food restaurant is celebrating its birthday by offering free hamburgers to customers.
The giveaway is part of "National Whataburger Day" in recognition of the restaurant's 73rd birthday – it was founded in Corpus Christi in 1950. The burger joint also is making a $73,000 charitable donation and handing out a limited number of commemorative table tents to customers who dine in at one of its locations on Tuesday or make purchases at Whataburger's online store.
The offer for a free Whataburger applies to customers with active Whataburger Rewards accounts on the Whataburger App, which can be downloaded at the app store for iOS devices or on Google Play for Android users. The company said in a news release that account holders must have placed at least one order through the app during the last 12 months in order to be considered an active user.
A Whataburger spokesperson said Monday that new app users also will receive notifications with offers for a free burger – without having to make any purchases – although those customers might not be able to redeem their offers immediately.
As part of the birthday celebration, the Whataburger Feeding Student Success charity is donating $73,000 to All for Lunch, a Georgia-based nonprofit that relieves school lunch debt. The money will be used in communities with Whataburger locations, according to the news release from the company.
Whataburger is headquartered in San Antonio and has more than 950 locations in 14 U.S. states. Chicago-based BDT Capital Partners acquired a majority interest in the restaurant chain in 2019.