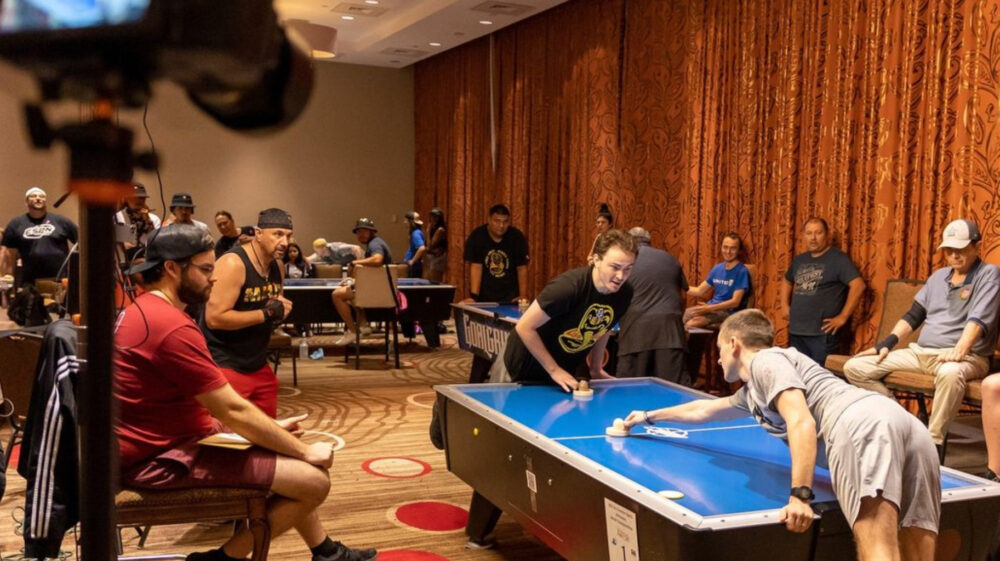 Air hockey is a fast-paced, noise-making arcade game enjoyed by people across the globe.
For the 100-plus people who will gather at the University of Houston this weekend to play match after match after match, it's a sport that's serious stuff.
The annual Air Hockey World Championships, sanctioned by the Houston-based United States Air Hockey Association (USAA), will be held Friday through Sunday at the Hilton University of Houston, 4450 University Dr. The event will feature singles, doubles and women's tournaments and is free to attend for spectators.
"It's a wonder to see," said USAA founder Phil Arnold, a longtime competitor and event organizer. "It's a lot of grunting and groaning and yelling, kind of like wrestling. It's very intense. That surprises people that air hockey can be that way."
MORE: How Houston became a mecca for air hockey (Houston Matters)
A title belt will be awarded to the winner of the two-days-long singles tournament, which will feature 128 players of all ages and genders competing in a double-elimination format. A doubles tournament as well as a women's tournament – a first since the event was founded in 1978 – is scheduled for Friday.
The top 16 players will receive trophies and cash prizes, with the singles world champion winning $1,000, according to Arnold, who has reached the finals multiple times but has yet to claim the top prize.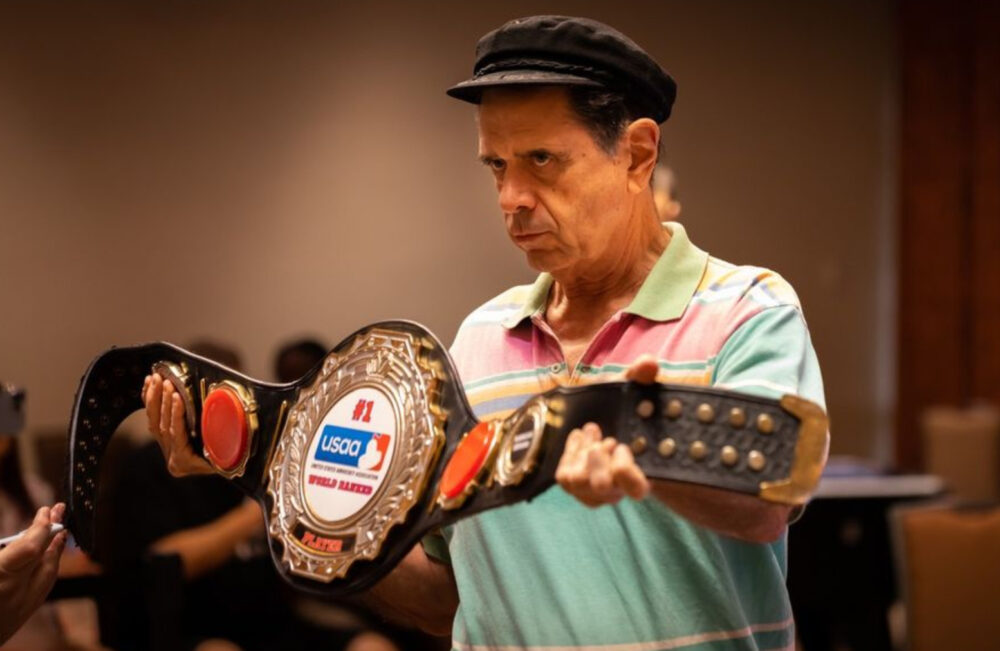 The doubles tournament starts at noon Friday, with the women's tournament to follow at 4 p.m. Singles play is scheduled to start at 11 a.m. Saturday and Sunday. Each match will be a best-of-seven-games series, with the first player to score seven goals winning each game.
"We play mostly for the glory," Arnold said.
Collin Cummings, a 23-year-old Baylor University graduate, is the top-ranked player in the world and a seven-time champion of the annual event hosted by the USAA, according to Arnold, who said Cummings is again considered the favorite. The field will include players from throughout the United States as well as Mexico, Spain and Venezuela.
Players from Russia typically compete, Arnold said, but are not coming this year because of the country's ongoing war with Ukraine.
The world championships have often been held in Houston, where Arnold founded the Houston Air Hockey Association while attending UH in the early 1970s, when the game was introduced. The organization established rules and other competitive standards and later become the Texas Air Hockey Players Association and eventually the United States Air Hockey Association, Arnold said.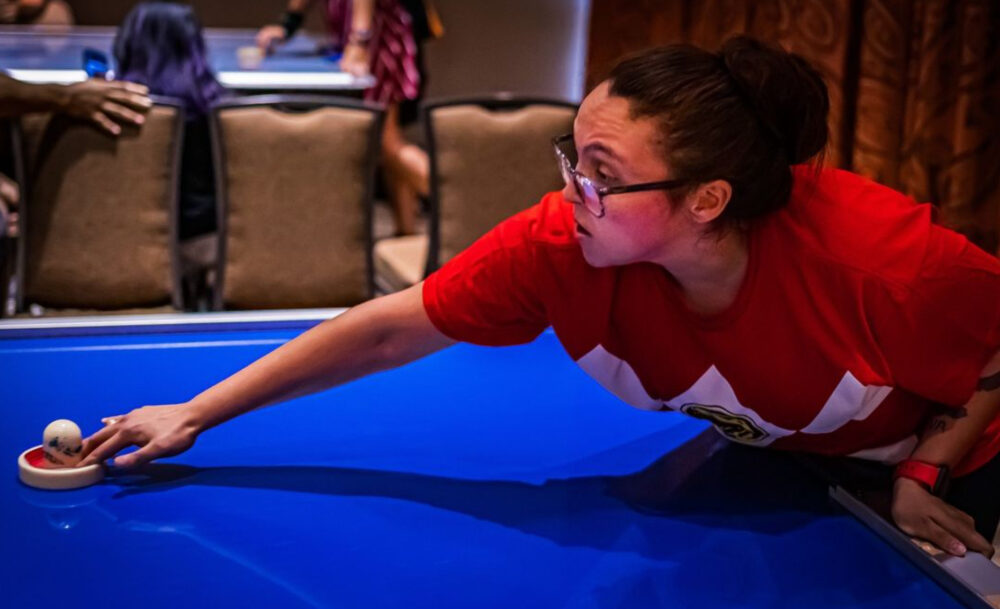 Whereas many casual air hockey players might consider it to be a back-and-forth game similar to table tennis, Arnold said elite-level players are more calculated and patient while still hitting the puck hard and competing at a fast pace. Arnold described it as "chess in fast motion" and said success requires good eye-hand coordination, quick reflexes and concentration.
What air hockey does not necessarily require is physical fitness, agility or experience, with Arnold saying the field for the world championships includes players as young as 15 and as old as their 60s. Anyone is welcome to compete in the tournament, Arnold said, although all 128 slots for this year's event already have been filled.
"What's nice about air hockey is you don't have to run," he said. "Even in table tennis, you run and move. In air hockey, there's no running. We are rooted to the table."