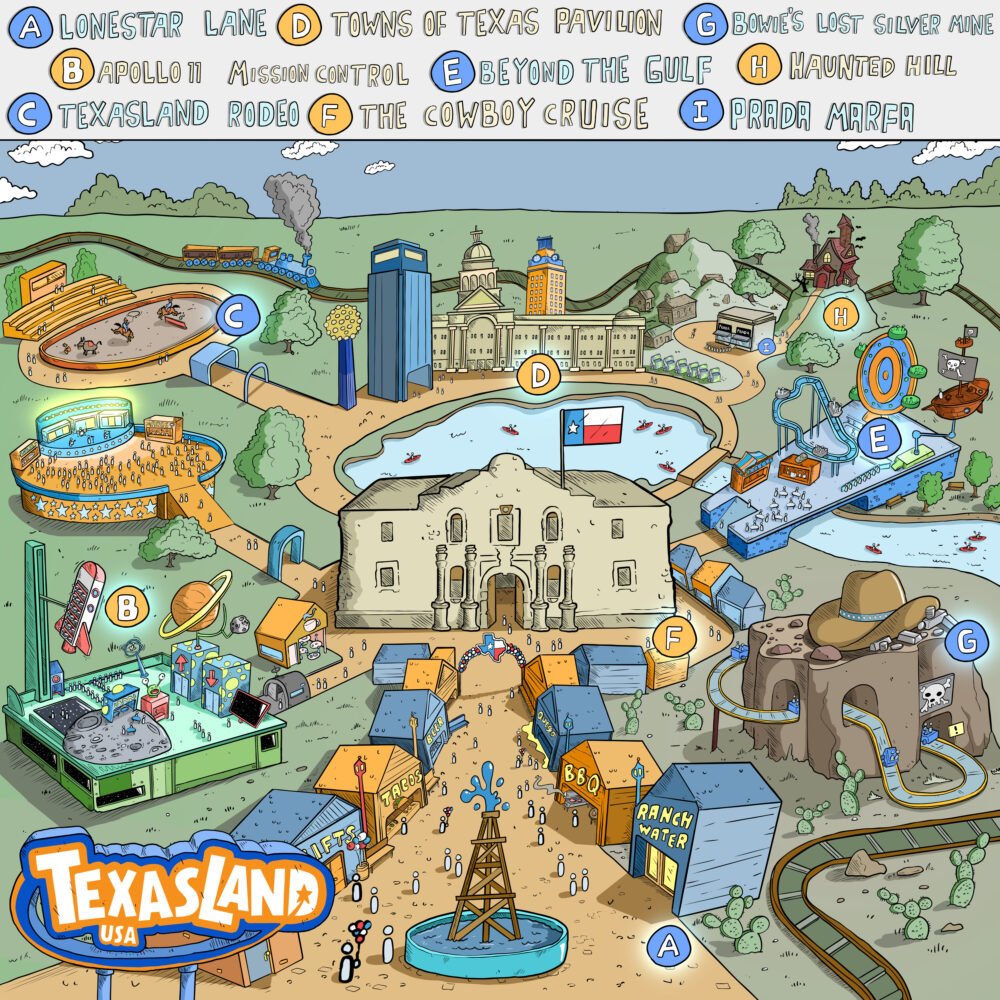 A budding entrepreneur from Houston wants to build a theme park that's as big and bold as her home state.
"TexasLand" is the brainchild of sixth-generation Houstonian Lizzy McGee, 27, a former Disney employee who recently completed her MBA at Stanford University and also has an undergraduate degree from Princeton. She has raised upwards of $100,000 in initial funding, created a corporation and hired a small staff to help her execute a vision for a theme park that aims to entertain Texans of all ages while celebrating the state's history and folklore.
Imagine an amusement park attraction that serves as an ode to NASA, complete with rockets and astronauts, along with other areas that offer hat tips to rodeo arenas, farming and ranching, performing arts venues, Gulf Coast beaches and the mountains of west and south Texas. Throw in replicas of the Alamo and an oil derrick, serve barbecue, tacos, cold beer and Dr Pepper as refreshments and mix in a water attraction or two, because Texas gets awfully hot in the summertime.
"The very bite-sized version is a quality theme park by Texans, for Texans that won't break the bank," McGee said. "We've got people of all different religions and sexualities and political opinions, but we still all come together in the seventh inning of an Astros game and sing 'Deep in the Heart of Texas.'"
McGee said she had the idea for TexasLand before she applied to business school at Stanford, where she took the "Startup Garage" class that helped spawn DoorDash. And her plan is now more than a vision, she said, with a Kickstarter fundraising campaign earlier this year raising about $82,000 in a matter of 60 days.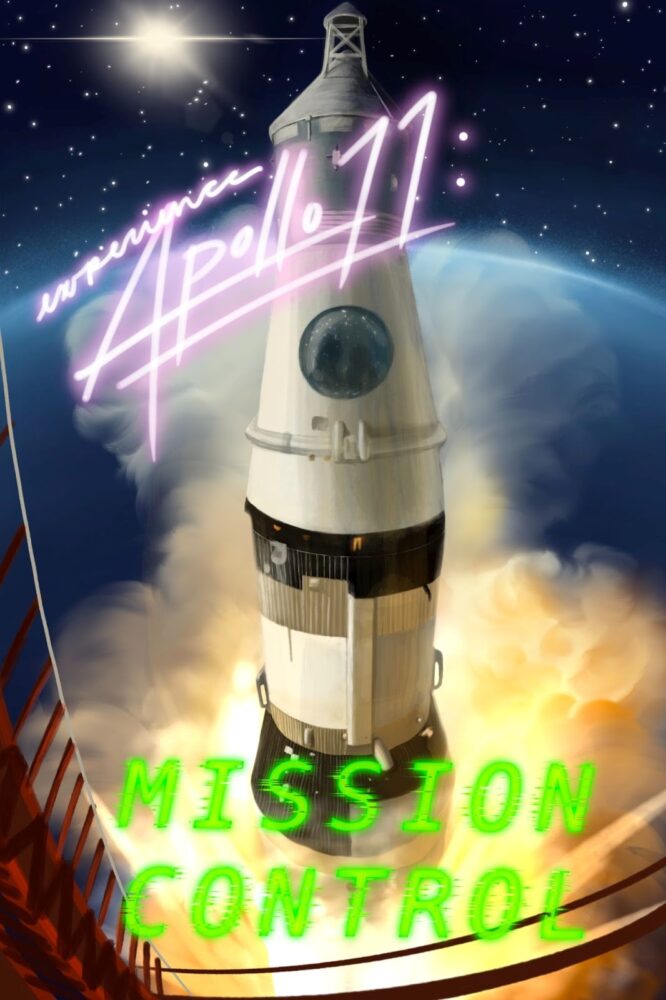 The money will be used for a demand study later this year, McGee said, and then she and her team of three full-time employees will try to court more investors and partners and purchase land for the theme park. McGee said she hopes the demand study will show that the ideal location is Greater Houston – which has not had an amusement park since Six Flags closed Astroworld in 2005 – but she's open to other locations that are within a relatively short drive from the Austin-San Antonio, Dallas-Fort Worth and Houston-Galveston metroplexes.
Houston is the largest city in the United States without an amusement park, which was the focus of a Houston Public Media report in January and also part of McGee's initial fundraising pitch.
"Not only does it need to have a theme park, it deserves to have a theme park," she said of her hometown. "... But it's all going to depend on what's best for the business at the end of the day, with the understanding and the mission of, 'It's called TexasLand and it's for all Texans.' "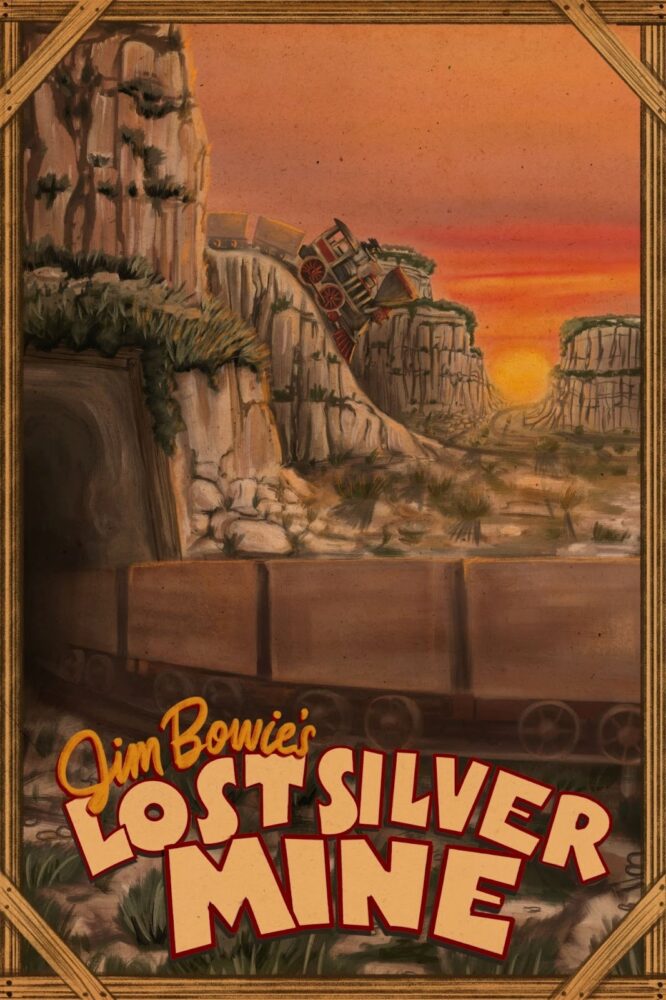 The goal is to have TexasLand open to the public by 2026, which McGee admits is ambitious, and she envisions the overall startup costs to be less than $250 million. The idea is to build out the theme park in phases, starting with an initial slate of attractions before gradually adding and expanding.
McGee said that approach allows for pivoting if necessary and also responding to the preferences of visitors. TexasLand will be family-friendly, she said, and will be more focused on interactive experiences rather than roller coasters and other thrill rides.
It will take the input and support of all sorts of Texans to help her dream become reality, she said. McGee wants to create TexasLand in the spirit of regional grocery store chain H-E-B, which already is a Texas institution.
"We want to build the H-E-B of theme parks," she said. "I think they do such a good job of highlighting their Texas identity and being quality but also affordable and accessible."