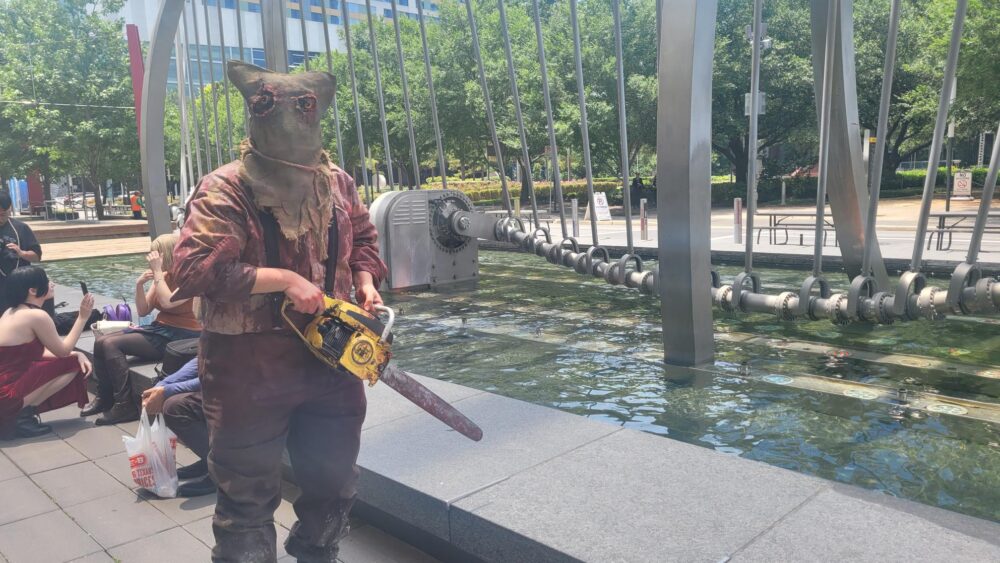 Comic and pop culture fans alike are gathering in Houston for this year's Comicpalooza.
Norma Diaz with Comicpalooza said the event started in 2008 at an Alamo Draft House in Katy as a small convention. It has become the largest comic and pop culture event in Texas, she said.
"It's grown very fast," she said. "Every year you see more and more people and that's really shown within our show floor. You see new attractions, new entertainment that we add on, and our attendees really love that."
The convention started Friday afternoon and continues through Sunday at the George R. Brown Convention Center, where it now takes up all three floors. Diaz said organizers are expecting lots of fans and people dressed up in their favorite characters over the next few days.
One of the many people in cosplay on Friday, Angel Gonzalez, said he usually goes to Comicpalooza to meet up with people he's gotten to know over the years.
"It's just like seeing somebody like after high school for a long time but you met them here," he said. "And they like you and they like what you do and the amount of detail you put into yourself."
Gonzalez is a Houstonian who was dressed Friday as a chainsaw man from the video game "Resident Evil." Other attendees held similar sentiments as he did.
Matthew Lupin has attended Comicpalooza since 2011.
"There's a lot more places for people to hang out inside and outside," he said. "It's gotten super organized to the point where panels are on time."
Under the Houston heat, Lupin was in a more tropical outfit for a character named Reno from "Final Fantasy VII." Pop culture fans at Comicpalooza can look forward to cosplay panels, live performances, debates and nighttime festivities.
For more information and a schedule of events and activities, visit the Comicpalooza website.