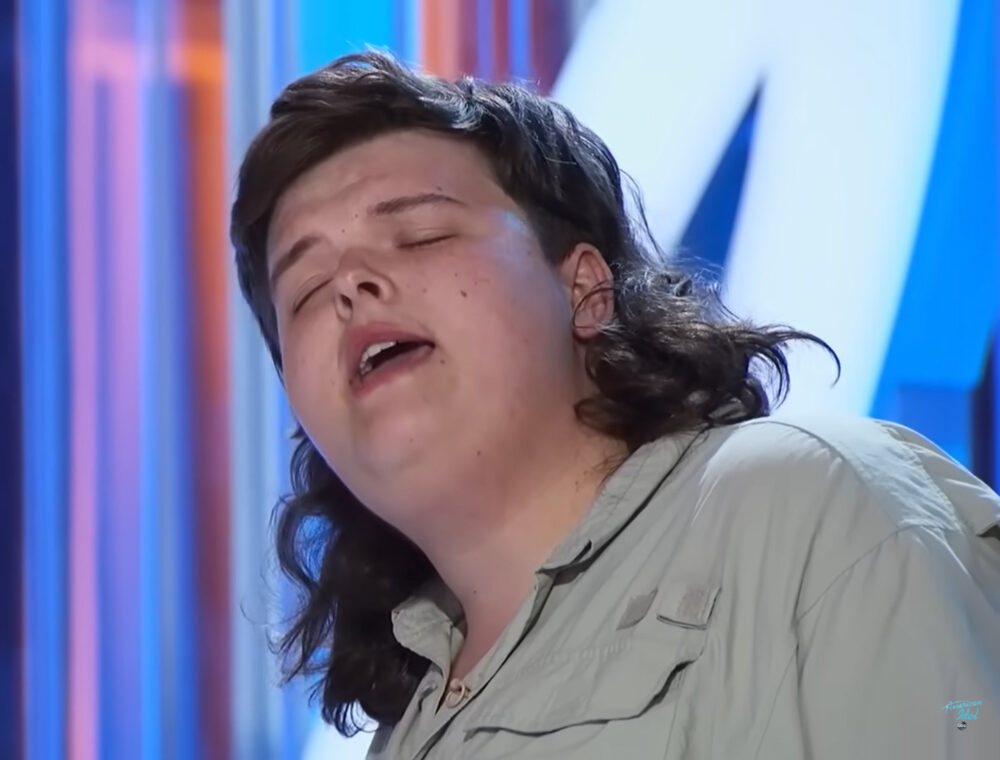 He first wowed the judges with his heartfelt singing.
Then he floored them with his heart-wrenching back story.
The "American Idol" judges were moved to tears Sunday during the audition for Trey Louis, a 21-year-old mattress salesman from the Houston area who endeared himself to the panelists as well as a nationally televised audience on the ABC network. After performing a soulful rendition of "Stone" by Texas country band Whiskey Myers, Louis shared his experience as a Santa Fe High School student in 2018, when another student shot and killed eight classmates and two teachers.
"In May 2018, a gunman walked into my school," Louis told the judges, explaining why he tried out for the show. "I was in Art Room 1. He shot up Art Room 2 before he made his way to Art Room 1. Lost a lot of friends."
"American Idol" judges Luke Bryan, Katy Perry and Lionel Richie voted unanimously to send Louis to Hollywood, California, for the next stage of the popular reality TV show, which will conclude its 21st season on May 21. They also expressed a mix of sorrow and outrage that he endured what at the time was the deadliest school shooting in Texas – having since been surpassed by the May 2022 massacre at Robb Elementary in Uvalde, where 19 students and two teachers were killed.
The capital murder trial for Santa Fe gunman Dimitrios Pagourtzis, 22, has been on hold because he has been determined multiple times by judges to be mentally incompetent to stand trial.
"Our country has (expletive) failed us," Perry told Louis during the show. "This is not OK. You should be singing here because you love music, not because you had to go through that (expletive). You didn't have to lose eight friends. I hope that you remind people that we have to change, because you know what, I'm scared, too."
Bryan complimented Louis, who told the judges he is known as "Trey from the Fe," for how his experiences and emotions shaped his singing. Louis pledged to Perry that as the competition moves forward, he would continue singing on behalf of his school and community.
Louis said Santa Fe has gotten a "bad wrap" since the shooting.
He, on the other hand, got rave reviews from the "American Idol" judges.
"You've just got the perfect voice," Bryan told Louis. "You sing from the right spot. You let it come out of your heart. That's what we love around here."