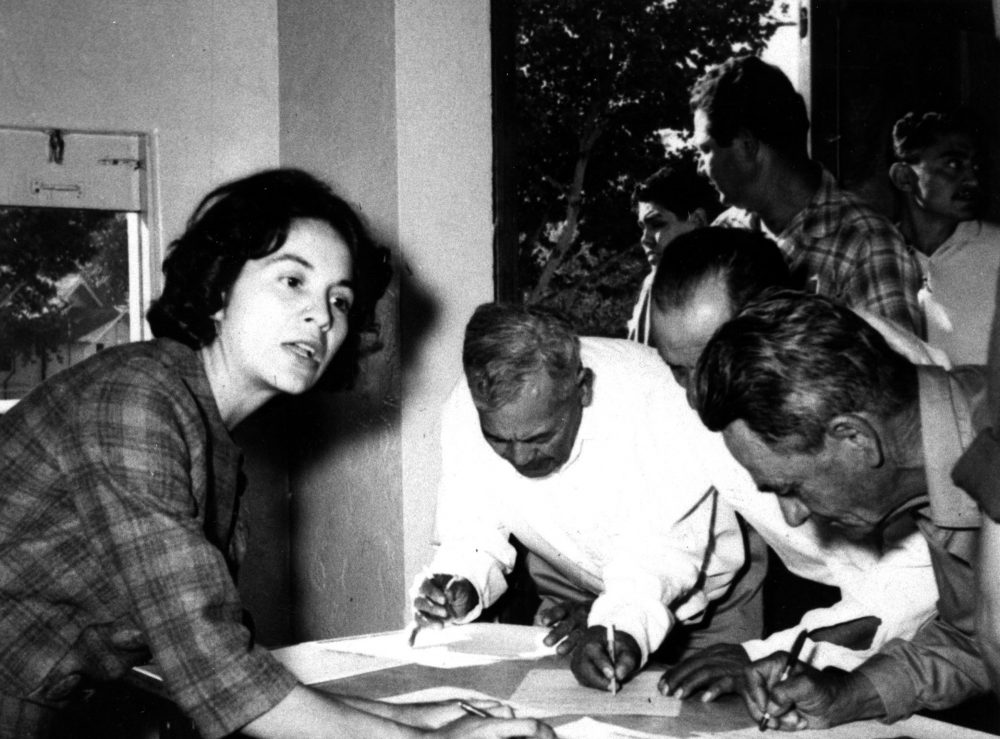 Long before President Obama campaigned with the phrase "yes we can," Latina civil rights icon Dolores Huerta stood with migrant farmworkers and said, '"sí se puede."
Huerta co-founded the United Farm Workers Union alongside César Chávez. Through the union, Huerta organized the Delano grape strike of 1965, which took the plight of agricultural workers to urban areas across the country.
Now, a traveling Smithsonian exhibit Dolores Huerta: Revolution in the Fields / Revolución en los Campos, currently on display at Houston's Holocaust Museum, dials in on Huerta's advocacy for California's migrant farmworkers. The exhibition tells the story of her civil rights work through photos, poetry, video and art.
"I hope that my legacy is one of organizing, of getting out there and meeting with people, mostly low-income people, people that don't have a lot of privilege, don't have a lot of money," said Huerta. "We have to make them understand that they can also do something about their condition."
Through decades of collective action, Huerta and the farmworkers union did just that, and they managed to gain a number of protections. But according to Huerta, there's more work to be done.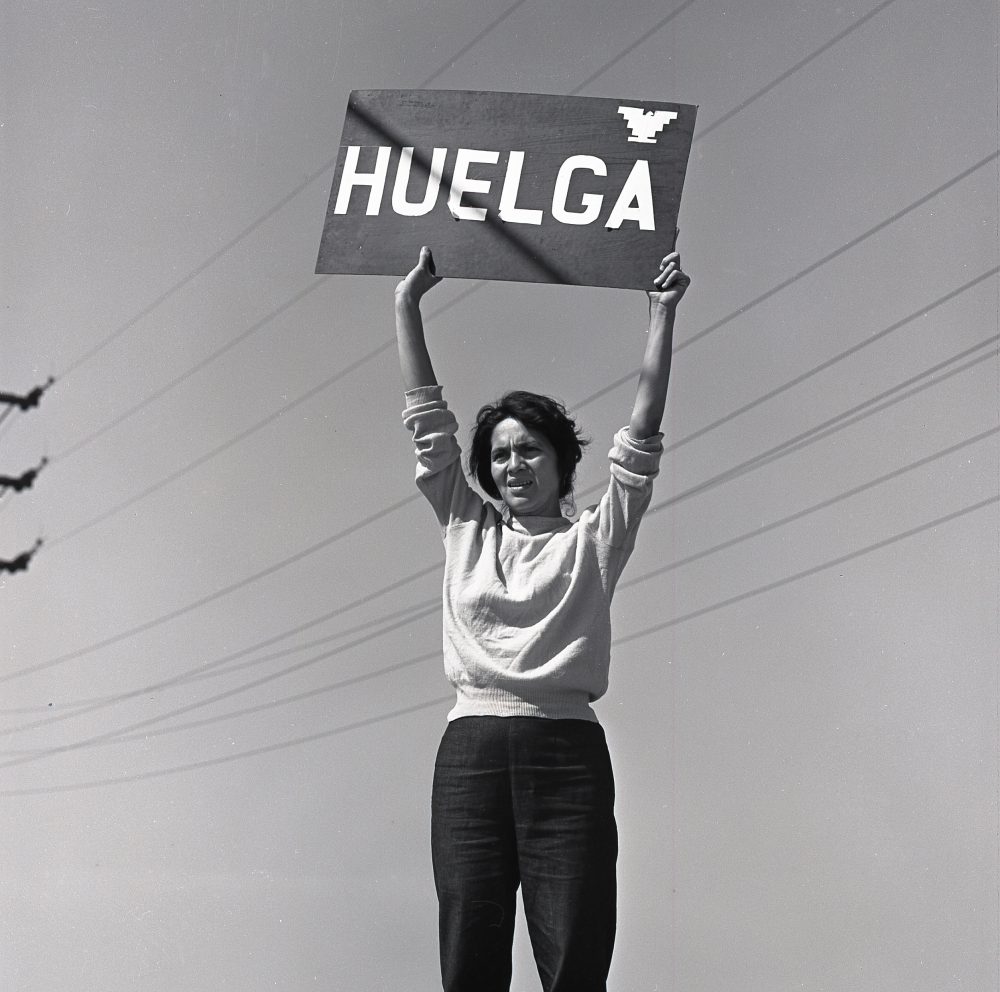 "When people see the photo exhibit at the Holocaust Museum and they see the victories that we won for farmworkers, unfortunately, those do not go across the whole country," she said. "Some of them do, like having toilets in the fields, which of course we didn't have for people, having potable drinking water."
Other protections for farmworkers — like unemployment insurance and the right to unionize — apply to California, but not Texas and most other states.
And, at a spry 89 years old, Huerta is still in the fight.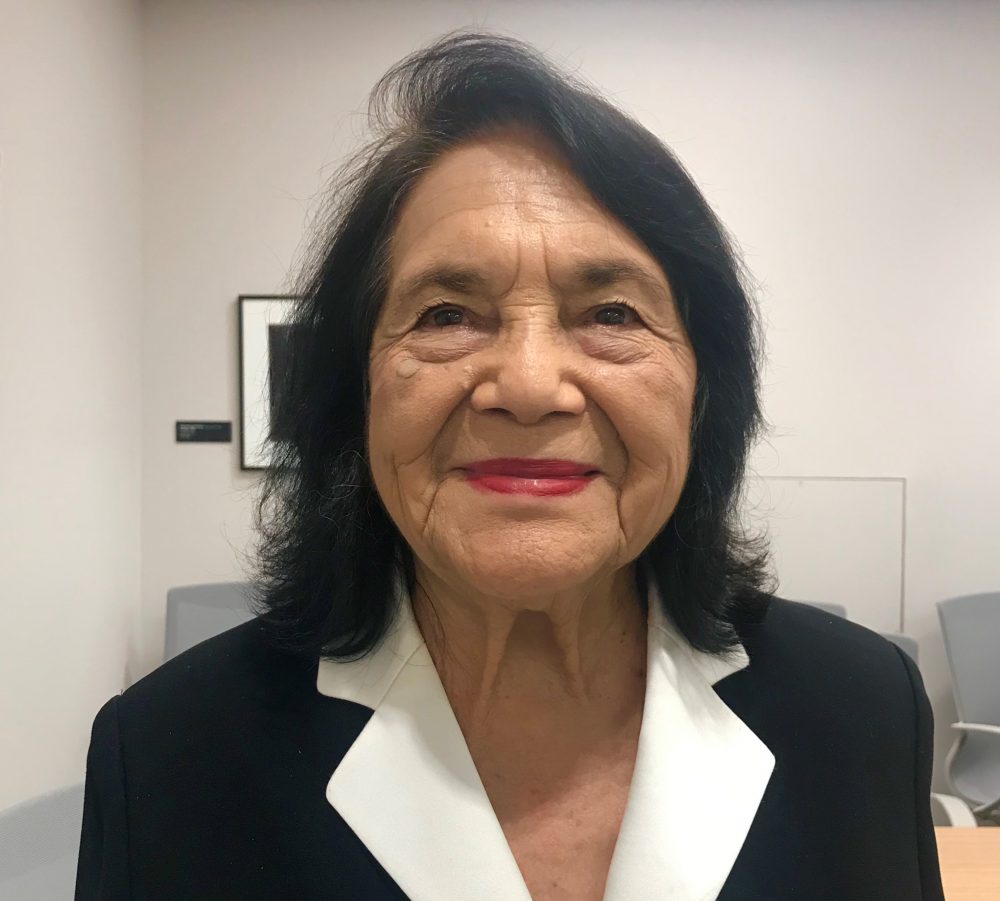 Her foundation, the Dolores Huerta Foundation, joined the Mexican American Legal Defense and Education Fund (MALDEF) lawsuit that successfully challenged the U.S. government's attempt to include a citizenship question in the 2020 census. And, she's working to make sure there's an accurate count, especially of minority communities.
Although she said she thinks society is facing a lot of challenges, like racial discrimination, she's hopeful about the advocacy happening today that incorporates racial and gender equality, immigrant and LGBTQ rights.
"I like to say to people, if you're sorry you miss the '60s, we're back and I think we see that happening now and now we can add that we have a very strong immigrant rights movement," she said.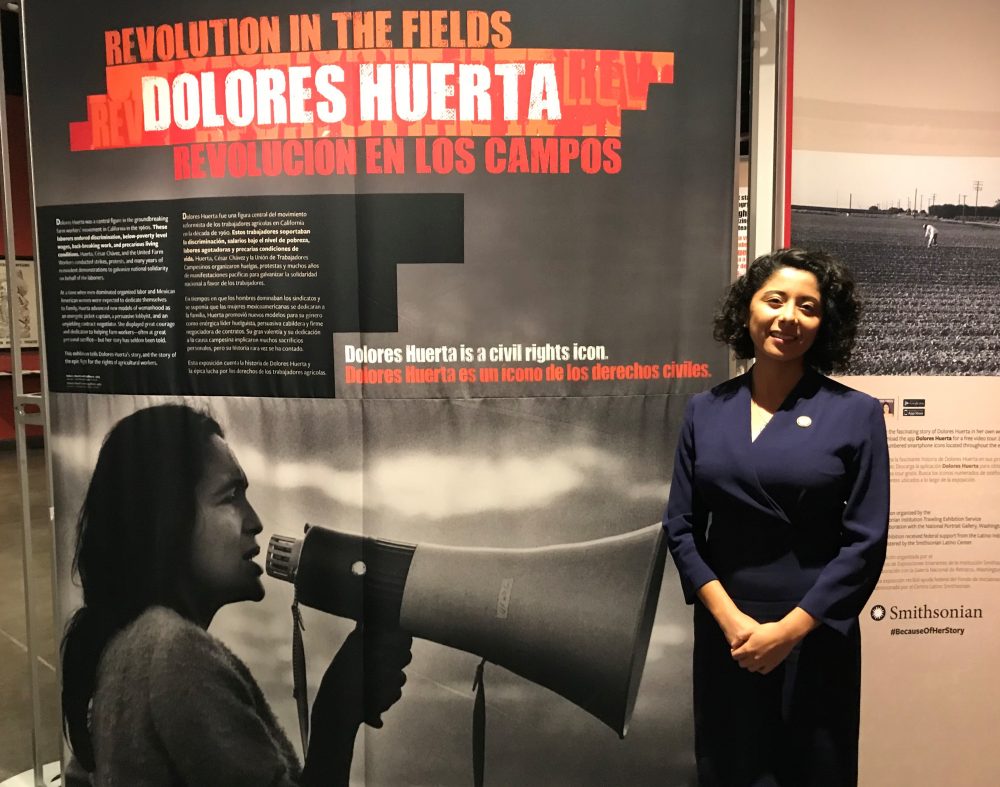 Inspiring Latina leaders
Huerta has also inspired multiple generations of Latina leaders, including Harris County Judge Lina Hidalgo, who was recently named in Forbes' '30 under 30′ list.
"When it came time for me to be an advocate and raise awareness about the issues that were important, I knew that a woman could carry a bullhorn. I knew that a woman could speak up and raise her voice because of that example," said Hidalgo.
Dolores Huerta has inspired her since she was a kid, Hidalgo said, and continues to do so.
"She continues to fight and there's no victory without a fight… that's what we have to remember, you never fully win, you never fully lose you just keep fighting for what you believe in," she said.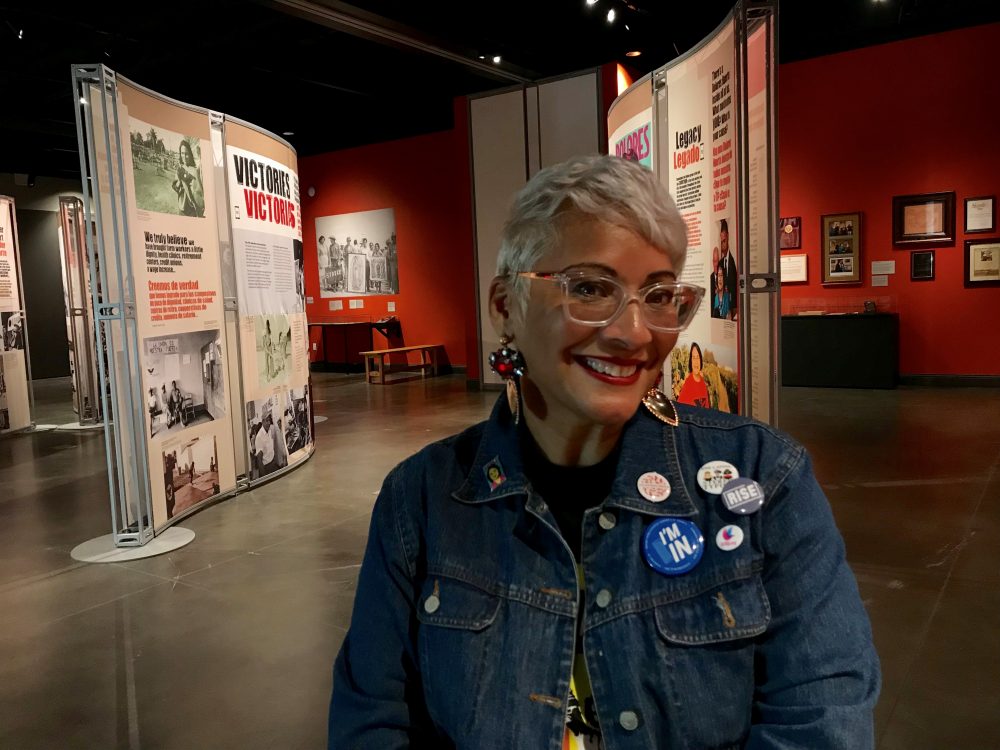 Latina career coach Ivette Mayo said she's admired Dolores Huerta for decades.
"My story with Dolores is a long story. She's been my shero for a really long time," Mayo said.
A couple of years ago at a leadership conference, Mayo approached Huerta for advice on her coaching business.
"She said to me, 'I love what you're doing but you need to do two things. One, she says, you need to continue the education process but I want you to bring younger women into it. We need to start earlier about the message of boldness and courage. And secondly, you should consider doing a non-profit'."
Mayo listened and started the non-profit Power on Heels Fund earlier this year, helping women ages 17 to 60.
"The training program has now trained 210 professional women in careers in corporate Houston," she said.
Mayo said she hopes others are also inspired by Dolores Huerta. She's planning to come back to the exhibit with her granddaughter before it closes on February 16.
The exhibit will be traveling to Omaha, Nebraska next. More information is available, here.