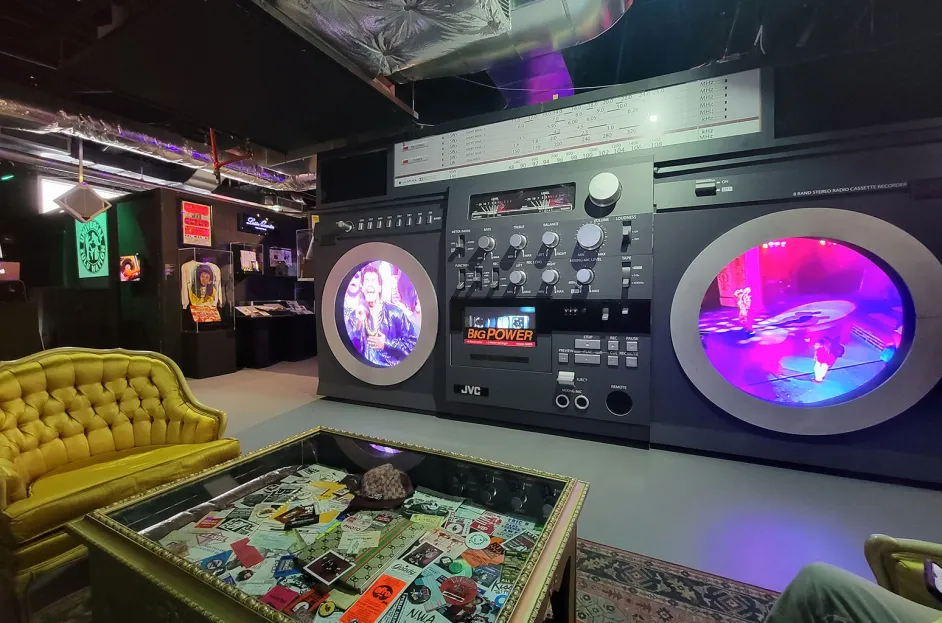 A temporary museum displaying dozens of hip-hop artifacts will make its way to Houston next week.
The Universal Hip Hop Museum, touting itself as the official record of Hip Hop, will open in New York next year, and in preparation of its opening, the nonprofit is going on a national tour to showcase artifacts, music and art in six cities.
Houston will be the third stop on the tour, and The Houston Event Venue will host the museum Nov. 4 from 11 a.m. to 4 p.m.
The 50th anniversary of hip-hop was celebrated in August, and music lovers across the U.S. celebrated, holding events to commemorate the historic genre.
The event, which will feature the early days of hip-hop from 1973 to 1990, is free to attend. The showcased artifacts are donated by former rapper and historian Prime Minister Pete Nice.
1973 is said to be the birth year of hip-hop, when DJ Kool Herc hosted parties in the rec room of 1520 Sedgwick Avenue in The Bronx. Herc experimented with turntables, and crafted music that featured records with percussive break sections, according to the nonprofit. White index card invitations for Herc's parties were passed around in the early 1970's, informing people of the hours-long jam sessions with entry fees of 25 cents for women and 50 cents for men.
"These pioneers gave us and the world hip hop," he said in a promotional video about the museum. "We're giving them their flowers, you know like while they're still here and a lot of them who are not here, their kids and grandkids can come to the museum and see what they did."
Each tour stop will shine a light on cultural, social and economic accomplishments of a community that fought for a voice and prevailed, moving the needle on what hip-hop was and could be, according to the nonprofit.
The pop-up museum at 5601 Navigation Blvd. will be free to enter, and tickets can be reserved on the Universal Hip Hop Museum website.