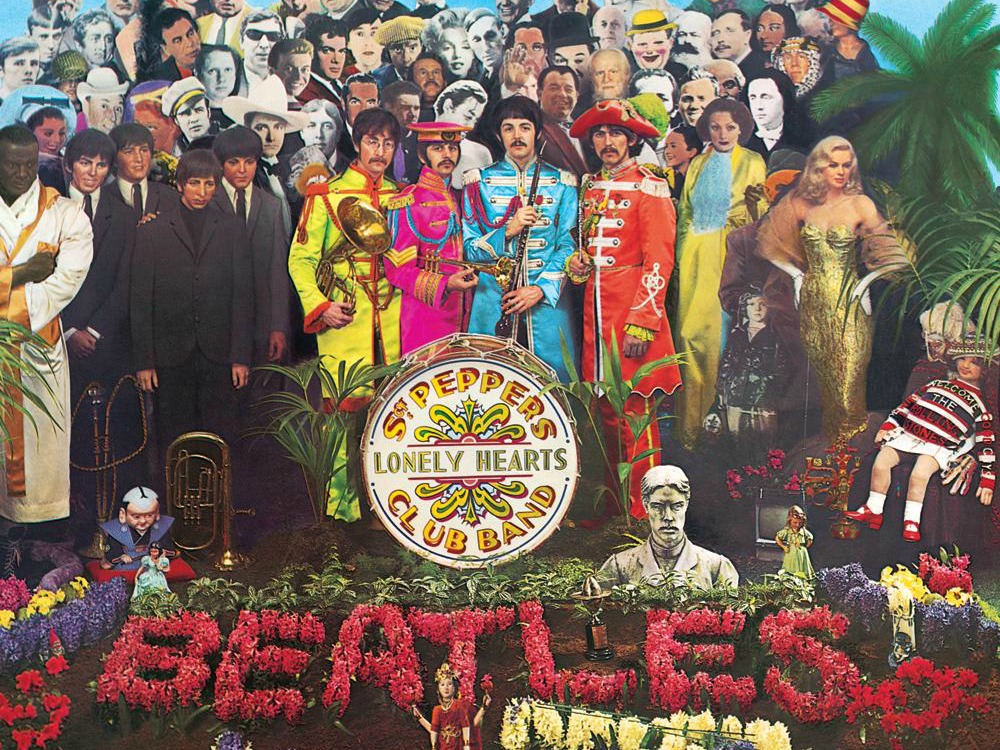 (Above: The iconic album cover for The Beatles' landmark album "Sgt. Pepper's Lonely Hearts Club Band." Image Courtesy: TheBeatles.com)

Tomorrow (June 2, 2017) marks 50 years since the U.S. release of the classic Beatles album
Sgt. Pepper's Lonely Hearts Club Band.
When the album came out, it became the soundtrack to the "summer of love." The whole world stopped and listened. People played it from start to finish and flipped it over to play again.
Now, a remix of the album has been released to mark the anniversary, and Ed Mayberry, News 88.7's Beatles reporter (aka uber fan), has been listening to it.
He talks with long-time Beatles associates Bill Harry and Tony Bramwell about this colorful period in the lives of the Fab Four.