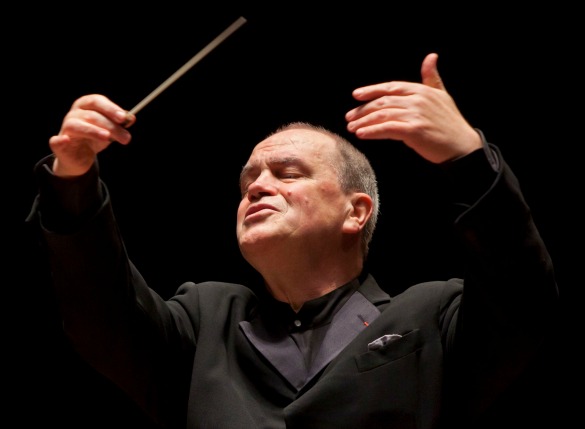 Saturday night (June 18, 2016) at 7:30 at the Moores Opera House at the University of Houston, former Houston Symphony conductor Hans Graf will make his first appearance at the Texas Music Festival, the month-long intensive program for students aspiring to become professional symphony musicians.
Graf is leading the orchestra in a program of three technically demanding works by early 20th century composers: Sergei Rachmaninoff, Alban Berg and Anton Webern.
He tells News 88.7 arts and culture reporter Amy Bishop about the performance and about the experience of conducting at music festivals.
(Above: Former Houston Symphony conductor Hans Graf. Photo Courtesy: Bruce Bennett)
MORE: A Boot Camp for Budding Classical Music Professionals (Houston Matters, June 3, 2014)