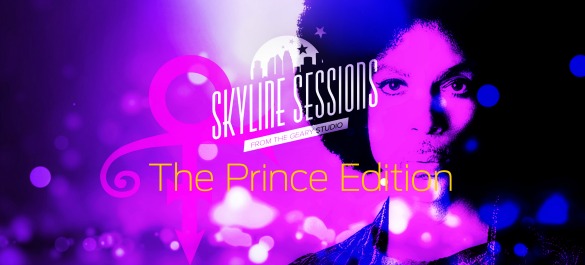 Tonight (May 20, 2016) at 8:30,
Houston Public Media, TV 8
, will present a special edition of
Skyline Sessions
, featuring local artists performing the music of the late pop star Prince – and talking about how his music has affected them.
To give you just a small sample of some of the performances, we now hear clips of Divisi Strings performing When Doves Cry, Fat Tony performing Erotic City, Greg Cote with Purple Rain, Tony Henry singing She's Always in My Hair and Mary Griffin with Adore.
ADDITIONAL AIRDATES ON TV 8:
Sunday, May 22, 12:30 p.m.
Sunday, May 22, 10:30 p.m.
Friday, June 24, at 11 p.m.
Sunday, June 26, at 10:30 p.m.
MORE:
Fat Tony Performs Prince's Erotic City In The Geary Studio (Houston Public Media, May 19, 2016)
Multi-Instrumentalist Artist -Us. Performs Prince's I Wanna Be Your Lover (Houston Public Media, May 17, 2016)
Tony Henry Performs Prince's She's Always In My Hair (Houston Public Media, May 16, 2016)